Kan kernenergie uit het graf herrijzen?
LONDEN – Kernenergie is in verval geraakt sinds de ramp in Fukushima in Japan ruim tien jaar geleden, maar is misschien klaar voor een comeback. De invasie van Rusland in Oekraïne en de stijgende aardgasprijzen hebben ertoe geleid dat sommigen betogen dat kernenergie kan helpen om de dubbele uitdaging van energiezekerheid en klimaatverandering op te lossen. Is de sector terug van weggeweest, of zal dit weer een valse dageraad blijken te zijn?
Tot voor kort leken de vooruitzichten voor kernenergie slecht. De centrales die in de jaren zeventig en tachtig zijn gebouwd, naderen het einde van hun levensduur, terwijl Duitsland en Japan om politieke redenen hebben besloten hun centrales te sluiten. Van de relatief weinig nieuwe kerncentrales die momenteel worden gebouwd, zijn er vele getroffen door managementfouten en technische storingen. De EPR-drukwaterreactoren in Flamanville in Noord-Frankrijk en Olkiluoto in Finland lopen respectievelijk dertien en twaalf jaar achter op schema. Hinkley Point in Zuidwest-Engeland, dat in 2023 de energie had moeten leveren voor het bereiden van de Britse kerstkalkoenen, zou nu in 2027 operationeel kunnen zijn. Het is onvermijdelijk dat al deze projecten het budget ruimschoots overschrijden.
In de Verenigde Staten is sinds 1996 geen nieuwe commerciële kerncentrale meer geopend. De combinatie van goedkoop binnenlands schaliegas en subsidies voor windenergie heeft de rendabiliteit van bestaande centrales ondermijnd en investeringen in nieuwe projecten ontmoedigd. Toen de kosten van alternatieve energiebronnen gingen dalen, begon kernenergie een buitensporig dure en riskante aangelegenheid te lijken. In veel landen is het personeel met de nodige technische vaardigheden vergrijsd, en in het afgelopen decennium is er nauwelijks personeel aangeworven.
Het argument van de industrie dat kernenergie moet worden beschouwd als een zegen voor de transitie naar schone energie heeft de neergang niet kunnen stoppen. Maar het afgelopen jaar hebben de snel stijgende energieprijzen en de energieonzekerheid ten gevolge van de Russische invasie van Oekraïne regeringen en consumenten eraan herinnerd dat het riskant is om afhankelijk te zijn van de invoer van belangrijke strategische hulpbronnen. Het maximaliseren van de in eigen land geproduceerde elektriciteitsvoorziening moet het uitgangspunt zijn van elke strategie voor energiezekerheid. Tegelijk hebben de scherpe stijgingen van de aardgasprijzen in de afgelopen twaalf maanden ervoor gezorgd dat nieuwe kerncentrales veel concurrerender beginnen te lijken.
Het gevolg is een golf van nieuwe projecten en plannen. De Britse premier Boris Johnson wil dat kernenergie in 2050 vijfentwintig procent van de elektriciteit in zijn land levert. In april heeft China de bouw van zes nieuwe reactoren goedgekeurd, bovenop de 54 reactoren die al in bedrijf zijn en de negentien reactoren die nog in aanbouw zijn. Naar verluidt onderhandelen Chinese bedrijven over de ontwikkeling van veertig nieuwe reactoren over de hele wereld. Een reactor van Chinese makelij in Karachi, Pakistan, is op 31 maart in bedrijf genomen, en China heeft eerder dit jaar een overeenkomst gesloten voor de bouw van een andere nieuwe kerncentrale in Argentinië.
Duitsland is in 2011 begonnen met het afbouwen van zijn nucleaire capaciteit en zal naar verwachting eind dit jaar zijn drie resterende centrales sluiten. Elders in de Europese Unie is er echter grote belangstelling voor de mogelijkheden van kernenergie om de Russische aardgasleveringen te vervangen waarvan de EU de afgelopen veertig jaar afhankelijk is geweest. De Franse president Emmanuel Macron kondigde vóór de recente presidentsverkiezingen aan dat Frankrijk tot veertien nieuwe kernreactoren zal gaan bouwen, te beginnen in 2028. En Polen heeft in maart plannen ingediend voor de bouw van zes nieuwe reactoren.
WINTER SALE: Save 25% on a new PS subscription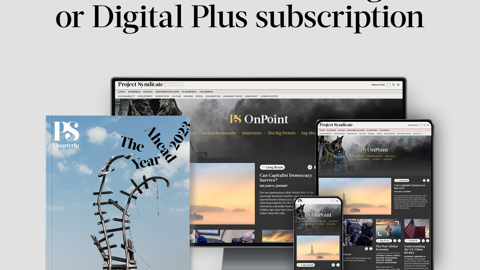 WINTER SALE: Save 25% on a new PS subscription
For a limited time, you can gain greater access to Project Syndicate – including every commentary and our entire On Point suite of subscriber-exclusive content – starting at less than $6 per month.
Bedrijven zoals Rolls-Royce in het Verenigd Koninkrijk en NuScale in de VS ondersteunen deze trend, en ontwikkelen een nieuwe generatie van kleine modulaire reactoren (SMR's) die in nog geen tien jaar tijd kunnen worden gebouwd en in bedrijf worden genomen. SMR's kunnen in serie worden gebouwd en zouden particuliere investeerders moeten aantrekken die worden afgeschrikt door de lange aanlooptijden, de escalerende bouwkosten en de risico's die verbonden zijn aan complexe grootschalige centrales zoals die van Flamanville.
Maar een nucleaire renaissance is verre van zeker. Momenteel dreigen meer reactoren te worden gesloten en ontmanteld dan er worden gebouwd. Hoewel de publieke opinie in de meeste landen gunstiger is geworden voor kernenergie, blijft diepgewortelde weerstand, onderbouwd door milieu- en veiligheidsoverwegingen, een renaissance in de weg staan. Lokale planningsprocessen zijn uitgebreid en bitter. De bouw neemt tijd in beslag, niet in het minst vanwege de uitgebreide veiligheidsvoorschriften die vereist zijn, en tijd kost geld. Als gevolg daarvan zullen projecten alleen doorgaan als er geloofwaardige garanties zijn met betrekking tot toekomstige prijsstelling en stroomafname. De toekomst van kernenergie is onlosmakelijk verbonden met het overheidsbeleid, dat zoals altijd onzeker is en een verdere bron van risico's vormt.
Bovendien is er geen garantie dat de aardgasprijzen hoog zullen blijven wanneer nieuwe velden in regio's zoals Noord-Afrika of Centraal-Azië in productie worden genomen, of als de EU haar belofte zal nakomen om de gasinvoer uit Rusland tegen het einde van dit jaar met twee derde te verminderen. Ook slaagt de nucleaire industrie er nog steeds niet in het probleem van de afvalverwijdering doeltreffend aan te pakken. In centrales zoals Sizewell in Oost-Engeland is er de bijkomende uitdaging van het veiligstellen van voldoende watervoorraden om de reactoren te laten werken.
Gezien het vooruitzicht van een langdurig conflict in Oekraïne, dat de handel met Rusland zal beperken, en gezien het feit dat elektrificatie waarschijnlijk steeds belangrijker zal worden naarmate we evolueren naar een koolstofarme wereld, is het potentieel voor kernenergie enorm. Vanwege de aanlooptijd kan kernenergie geen onmiddellijke oplossing bieden voor de uitdagingen van vandaag. Binnen tien jaar echter kan kernenergie, samen met wind- en zonne-energie, de mondiale gasmarkt ondermijnen. De vraag is of kernenergie voor civiele doeleinden nu eindelijk de belofte kan inlossen die zij sinds haar ontwikkeling in de jaren vijftig van de vorige eeuw heeft getoond.
Vertaling: Menno Grootveld