The Big Picture brings together a range of PS commentaries to give readers a comprehensive understanding of topics in the news – and the deeper issues driving the news. The Big Question features concise contributor analysis and predictions on timely topics.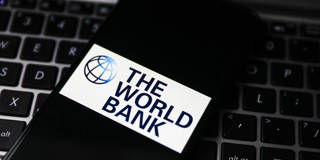 The Undoing of Doing Business
The demise of the World Bank's controversial cross-country index, after an independent investigation found improprieties in the 2018 and 2020 reports, has damaged the institution's credibility, and potentially that of the International Monetary Fund, too. And there is little agreement on what it will take to restore confidence.
In this Big Picture, Anne O. Krueger of Johns Hopkins University argues that rebuilding trust in the Bretton Woods institutions requires a decisive response – including replacing Kristalina Georgieva, the World Bank's former chief executive officer, as managing director of the IMF. But Columbia University's Joseph E. Stiglitz, a former chief economist of the World Bank, thinks the efforts now underway to oust Georgieva are not only unjust, but could hamstring the Fund's management for years to come.
Meanwhile, what, if anything, should replace Doing Business? Writing in September 2020, Jayati Ghosh of the University of Massachusetts Amherst called on the World Bank to scrap the index and apologize to the developing world for the harm the tool had caused. But Kaushik Basu, a former World Bank chief economist, instead suggests ways the Bank could use the current interruption to develop a better report.
Finally, Columbia University's Mauricio Cárdenas and others urge the World Bank to implement fundamental procedural reforms to restore public confidence in its data and reclaim its intellectual leadership in global development.
Featured in this Big Picture
https://prosyn.org/8eNZqB3;