The Big Picture brings together a range of PS commentaries to give readers a comprehensive understanding of topics in the news – and the deeper issues driving the news. The Big Question features concise contributor analysis and predictions on timely topics.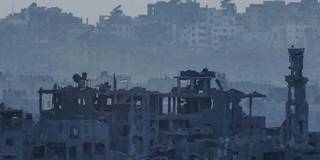 Will the Israel-Hamas War Spread?
Few conflicts involve just two actors, and the Israel-Hamas war is no exception. From Iran and its proxies to the Palestinians' Arab backers, as well as Turkey, governments throughout the Middle East are carefully calculating how to respond to the conflict.
In this Big Question, we ask Comfort Ero, Negar Mortazavi, Djavad Salehi-Isfahani, and Sinan Ülgen to weigh in on the incentives and constraints shaping regional dynamics since October 7.
Featured in this Big Question
https://prosyn.org/a0Ypjqk;