The Big Picture brings together a range of PS commentaries to give readers a comprehensive understanding of topics in the news – and the deeper issues driving the news. The Big Question features concise contributor analysis and predictions on timely topics.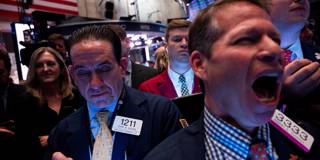 Corporations with a Conscience?
Since the breakdown of managerial capitalism in the 1970s, a corporate-governance model based on shareholder primacy has reigned supreme. But now that America' s top CEOs have publicly embraced a broader "stakeholder" model, is capitalism entering a new chapter?
In this Big Picture, Nobel laureate economist Joseph E. Stiglitz welcomes Big Business' s new party line, but wonders whether it is sincere, or even feasible in the absence of major legislative reforms. Likewise, Columbia Law School's Katharina Pistor points out that America's CEOs are likely driven as much by self-preservation as by concerns for the greater good.
But regardless of ulterior motives, notes Nobel laureate economist Michael Spence, the stakeholder model is becoming increasingly good for business. And as Bertrand Badre of Blue Like an Orange Sustainable Capital contends, climate change, the rise of populism, and other global developments are quickly rendering shareholder primacy unworkable.
Featured in this Big Picture
https://prosyn.org/wmma9x8;