We moeten digitaal feodalisme zien te voorkomen
LONDEN – Het gebruik en misbruik van data door Facebook en andere technologiebedrijven krijgen eindelijk de officiële aandacht die zij verdienen. Zullen de gebruikers, nu persoonlijke data 's werelds meest waardevolle grondstof geworden zijn, de meesters of de slaven van de platformeconomie worden?
De vooruitzichten voor het democratiseren van de platformeconomie blijven somber. Algoritmen ontwikkelen zich op manieren die het bedrijven mogelijk maken te profiteren van ons gedrag in verleden, heden en toekomst – of wat Shoshana Zuboff van de Harvard Business School omschrijft als ons "gedragssurplus." In veel gevallen kennen digitale platforms onze voorkeuren nu al beter dan wijzelf, en kunnen zij ons ertoe bewegen ons te gedragen op manieren die nóg meer waarde genereren. Willen we werkelijk leven in een samenleving waarin onze diepste verlangens en de manifestaties van onze persoonlijke handelingsvrijheid te koop zijn?
Het kapitalisme is altijd al goed geweest in het creëren van nieuwe verlangens. Maar met big data en algoritmen hebben technologiebedrijven dit proces zowel versneld als omgedraaid. In plaats van alleen maar nieuwe goederen en diensten te creëren, in afwachting van wat mensen zouden kunnen willen, weten ze nu al wat we zullen willen, en verkopen ze onze toekomstige "zelven." Erger nog, de gebruikte algoritmische processen bestendigen dikwijls gender- en raciale vooroordelen, en kunnen worden gemanipuleerd voor winstbejag of politiek profijt. Hoewel we allemaal enorm veel baat hebben bij digitale diensten als Google search, hebben we er niet voor getekend om ons gedrag te laten catalogiseren, vormgeven en verkopen.
Om dit te kunnen veranderen zullen we ons rechtstreeks moeten richten op het dominante bedrijfsmodel, en specifiek op de bron van economische surpluswinsten. Net zoals landeigenaren in de zeventiende eeuw surpluswinsten ontleenden aan de inflatie van de grondprijzen, en net zoals de "robber Barons" profiteerden van de schaarste aan olie, kunnen de hedendaagse platformbedrijven surpluswaarde ontlenen aan de monopolisering van zoek- en e-commerce-diensten.
De eerlijkheid gebiedt te zeggen dat het logisch is dat sectoren met hoge netwerkexternaliteiten – waar de voordelen voor individuele gebruikers toenemen als een functie van het totale aantal gebruikers – tot grote bedrijven zullen leiden. Dat is de reden dat telefoniebedrijven in het verleden zo groot zijn geworden. Het probleem is niet hun omvang, maar hoe netwerkbedrijven hun marktmacht gebruiken.
De hedendaagse technologiebedrijven hebben hun brede netwerken aanvankelijk gebruikt om veel verschillende leveranciers binnen te brengen, ten voordele van de consument. Amazon stelde kleine uitgevers in staat om titels te verkopen (waaronder mijn eerste boek) die anders de planken van uw lokale boekwinkel nooit zouden hebben gehaald. Google's zoekmachine bood ooit een breed scala aan leveranciers, goederen en diensten aan.
CYBER MONDAY SALE: Save $50 on all new PS subscriptions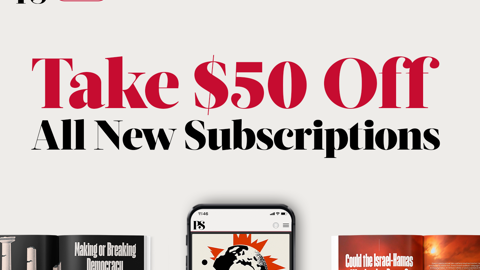 CYBER MONDAY SALE: Save $50 on all new PS subscriptions
Subscribe now to gain greater access to Project Syndicate – including every commentary and our entire On Point suite of subscriber-exclusive content – starting at just $34.99.
Maar nu gebruiken beide bedrijven hun dominante marktposities om de concurrentie af te knijpen, door te bepalen welke producten hun gebruikers te zien krijgen en door hun eigen merken te bevoordelen (waarvan er veel schijnbaar onafhankelijke namen hebben). Intussen verkeren bedrijven die niet op deze platforms adverteren ernstig in het nadeel. Zoals Tim O'Reilly heeft betoogd zal een dergelijk beleid op den duur het ecosysteem van leveranciers verzwakken waar de platforms oorspronkelijk voor bedoeld waren.
In plaats van eenvoudigweg aan te nemen dat alle surpluswinsten hetzelfde zijn, moeten economische beleidsmakers proberen te begrijpen hoe platformalgoritmen waarde verdelen onder consumenten, leveranciers en het platform zelf. Hoewel er hier en daar sprake zou kunnen zijn van echte concurrentie, heeft een groot deel van deze methoden uitsluitend waarde-extractie ipv waardecreatie ten gevolg.
Derhalve moeten we een nieuwe bestuursstructuur ontwikkelen, hetgeen begint met het creëren van een nieuw vocabulaire. Het benoemen van platformbedrijven als "technologiegiganten" impliceert bijvoorbeeld dat zij hebben geïnvesteerd in de technologieën waar zij profijt van trekken, terwijl het in werkelijkheid de belastingbetalers waren die de onderliggende technologieën hebben gefinancierd – van het internet tot GPS.
Bovendien erodeert het wijdverbreide gebruik van belastingarbitrage en contractarbeiders (om de lasten te vermijden van een ziektekostenverzekering en andere voorzieningen) de markten en instellingen waarop de platformeconomie berust. In plaats van over regulering te praten moeten we dus verder gaan en concepten omarmen als co-creatie. Overheden kunnen en moeten markten vormgeven om ervoor te zorgen dat collectief gecreëerde waarde collectieve doeleinden dient.
Op dezelfde manier zou het mededingingsbeleid zich niet louter op het vraagstuk van de omvang moeten richten. Het in stukken breken van grote bedrijven zou de problemen van de waarde-extractie of het misbruik van individuele rechten niet oplossen. Er is geen reden om aan te nemen dat vele kleinere Google's of Facebooks op een andere manier te werk zouden gaan of nieuwe, minder exploitatieve algroritmen zouden ontwikkelen.
Het scheppen van een klimaat dat échte waardecreatie beloont en waarde-extractie bestraft is de fundamentele economische uitdaging van onze tijd. Gelukkig creëren overheden nu ook platforms om burgers de identificeren, belastingen te innen en publieke diensten aan te bieden. Als gevolg van zorgen in de begintijd van het internet over het officiële misbruik van data is een groot deel van de huidige data-architectuur gebouwd door particuliere bedrijven. Maar overheidsplatforms hebben nu een enorm potentieel om de efficiency van de publieke sector te verbeteren en de platformeconomie te democratiseren.
Om dat potentieel te verwezenlijken zullen we opnieuw moeten nadenken over het beheer van data, nieuwe instituties moeten ontwikkelen, en – gezien de dynamiek van de platformeconomie – moeten experimenteren met alternatieve eigendomsvormen. Om slechts een van de vele voorbeelden te noemen: de data die je genereert als je Google Maps of Citymapper gebruikt – of enig ander platform dat berust op door de belastingbetalers gefinancierde technologieën – moeten worden gebruikt voor de verbetering van het openbaar vervoer en andere diensten, in plaats van eenvoudigweg in private winsten omgezet te worden.
Sommigen zullen uiteraard betogen dat het reguleren van de platformeconomie de door de markt gedreven waardecreatie zal hinderen. Maar zij zouden opnieuw Adam Smith moeten lezen, wiens ideaal van een "vrije markt" er een was van vrijheid van surpluswinsten, en niet van de staat.
Algoritmen en big data kunnen worden gebruikt om de publieke dienstverlening te verbeteren, evenals de arbeidsomstandigheden en het welzijn van alle mensen. Maar deze technologieën worden momenteel gebruikt om de publieke dienstverlening te ondermijnen, nulurencontracten te bevorderen, het individueel eigendom te schenden en 's werelds democratieën te destabiliseren – en dat alles in het belang van het individueel profijt.
Innovatie kent niet alleen een mate van vooruitgang, maar ook een richting. De dreiging die uitgaat van kunstmatige intelligentie en andere technologieën is niet gelegen in het tempo van hun ontwikkeling, maar in de manier waarop zij worden ontworpen en ingezet. Onze uitdaging is het uitstippelen van een nieuwe koers.
Vertaling: Menno Grootveld