Smělý a realistický přechod na čistou energii
ABÚ ZABÍ – Rekordní růst v oblasti energetických zdrojů, které loni představovaly více než 80% všech nových kapacit výroby elektrické energie, je zatím nejzřetelnějším příznakem, že energetický přechod nabírá tempo. Nedávné události však ukázaly, že odpojení současného energetického systému od sítě dříve, než vybudujeme dostatečně robustní alternativy, ohrožuje hospodářský i klimatický pokrok – a vnáší pochybnosti do otázky, zda dokážeme zajistit takový přechod, který bude spravedlivý pro všechny.
Úspěšný přechod na nové zdroje energie totiž musí stavět na zlepšení pro ekonomiku a klima současně. Musí být založený na vědeckých, ekonomických a technických faktech, zohledňovat řadu dilemat a nelehkých kompromisů a urychlovat realizaci praktických řešení. Proto potřebujeme inkluzivní přístup, který využije zkušeností ze všech odvětví společnosti, a co je nesmírně důležité, nevynechá ani energetický sektor.
Svět se však už dnes potýká s hlubokým zadrhnutím dodávek energie, a to právě v době, kdy se ekonomiky začaly vzpamatovávat z pandemie COVID-19. Rusko-ukrajinský konflikt pak dále zkomplikoval už tak komplikovaný trh a donutil státy k přehodnocení svých naléhavých krátkodobých strategických potřeb v oblasti energetiky. Vzkaz pro vlády by tedy měl být zřejmý: politika založená na předčasném odchodu od uhlovodíků bez zajištění dostatečných a životaschopných alternativ vede k porážce. Podkopává totiž energetickou bezpečnost, narušuje hospodářskou stabilitu a vede k nižším disponibilním příjmům, které by se daly investovat do přechodu na čistou energii.
Zapotřebí je realistická nová strategie, která bude praktická a zaměřená na růst i na klima. Taková strategie musí zohledňovat složitost energetických i průmyslových soustav a skutečnost, že jde o přechod v kolosálním měřítku, což bude vyžadovat lepší harmonizaci a spolupráci na všem možném, od alokace kapitálu přes produktový design až po veřejnou politiku a změny chování. To znamená zkoumat nejprve poptávkovou stranu energetické struktury. Větrná a sluneční energetika dělají obrovské pokroky, ale většina energie se spotřebovává v těžkém průmyslu, ve výrobě, stavebnictví, dopravě a zemědělství. Tyto sektory se obtížně tlumí a mají největší dopad na klima, takže je potřeba do nich více investovat, a to hned.
Zatímco celosvětové investice do obnovitelné energie přesáhly loni hodnotu 365 miliard dolarů, investice do skladování energie, zachycování uhlíku a vodíkového hodnotového řetězce činily pouhých 12 miliard dolarů. To ani zdaleka nestačí. Odhaduje se, že energetický přechod bude v příštích 30 letech vyžadovat investice přesahující částku 250 bilionů dolarů. Je zjevné, že takový účet nedokáže uhradit žádná země, natož jediná firma.
Financování však není jediným problémem. Přechod na čistou energii si žádá čas. Přestože vítr a slunce tvořily v roce 2021 drtivou většinu všech nových kapacit výroby energie, stále představují pouhá 4% dnešního energetického mixu. A protože světová poptávka po energii stále roste, bude k udržení globální energetické bezpečnosti zapotřebí, aby podstatnou součástí mixu zůstaly i v příštích desetiletích ropa a plyn.
Subscribe to PS Digital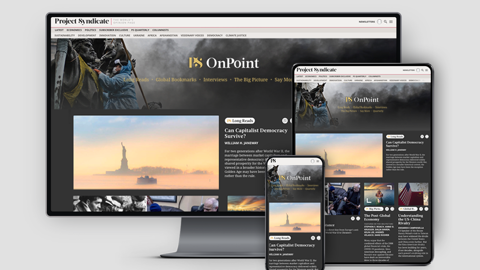 Subscribe to PS Digital
Access every new PS commentary, our entire On Point suite of subscriber-exclusive content – including Longer Reads, Insider Interviews, Big Picture/Big Question, and Say More – and the full PS archive.
Proto dnes musíme dělat více pro to, abychom zmírnili dopad ropy a plynu na klima. Producenti, vlády i soukromý sektor musí ve vzájemné spolupráci zajistit, aby každá nová jednotka výkonu byla méně uhlíkově intenzivní než předchozí. To bude vyžadovat podpůrnou fiskální politiku formou daňových pobídek, zajištění vyšší provozní účinnosti prostřednictvím technologií, větší závazky ke snížení metanu a flér a podstatně vyšší investice do technologií zachycování uhlíku.
Spojené arabské emiráty se ve svém přístupu k energetickému přechodu touto realitou řídí, což znamená, že i nadále uspokojují globální potřeby dneška a současně investují do nových energetických systémů zítřka. Země provozuje tři z největších solárních elektráren světa, investovala do projektů obnovitelné energie ve více než 40 rozvinutých i rozvojových zemích a do roku 2030 plánuje zvýšit své obnovitelné portfolio na 100 gigawattů. Zároveň jsme investovali do jaderné energetiky a položili jsme základy vodíkového hodnotového řetězce, což je klíč k dosažení nulových čistých emisí.
Spojené arabské emiráty sice zůstávají spolehlivým dodavatelem nejméně uhlíkově intenzivní ropy a plynu na světě, avšak do konce tohoto desetiletí snížíme jejich intenzitu o dalších 25%. A jako první země z oblasti Blízkého východu a severní Afriky, která ohlásila strategickou iniciativu čisté nuly do roku 2050, dekarbonizujeme sektor po sektoru naši ekonomiku. Jako první v regionu jsme zavedli program zachycování uhlíku na průmyslové úrovni a veškerá elektřina, kterou spotřebovává naše národní ropná společnost, dnes pochází z jaderné a sluneční energie s nulovými uhlíkovými emisemi.
Letošní Konference OSN o změně klimatu (COP27) se kvapem blíží, a Spojené arabské emiráty se navíc připravují na pořádání konference COP28 v roce 2023, takže se musíme zaměřit na praktická řešení, která pomohou vyřešit trilema v podobě zajištění dostupných, cenově dostupných a trvale udržitelných dodávek energie. Pokud proces COP naplní závazky obsažené v Pařížské dohodě, pak potřebujeme inkluzivní dialog o rámci realistického přechodu na čistou energii. K tomuto dialogu by měli usednout všichni, od vlád a občanské společnosti až po vědce a soukromý sektor. Musí zahrnovat profesionály z celého energetického sektoru, poněvadž racionální diskuse o praktických stránkách energetického přechodu, který sníží emise, a přitom nezbrzdí hospodářský pokrok, bez nich nebude možná.
Se začátkem těchto rozhovorů neotálejme. Chceme-li naplnit závazky Pařížské dohody, musíme začít ihned vykazovat výsledky v oblasti klimatu i ekonomiky. Naším konečným cílem by mělo být zastavení emisí, nikoliv pokroku.
Z angličtiny přeložil Jiří Kobělka