Cédric O is a former French secretary of state for the digital economy (2019-22).

Michael O'Boyle is Director of Electricity Policy at Energy Innovation.

John O' Brennan is Director of European Studies and a lecturer in European Politics at the National University of Ireland Maynooth (NUIM).

Gus O'Donnell, former Cabinet Secretary to Tony Blair, Gordon Brown, and David Cameron, is now Chairman of Frontier Economics and a member of the UK House of Lords.

Megan O'Donnell leads the Center for Global Development's COVID-19 Gender and Development Initiative.

Stephen O'Driscoll is Head of Environment, Climate, and Social Policy at the European Investment Bank.

Michael O'Hanlon is a senior fellow at the Brookings Institution.

Jim O'Neill, a former chairman of Goldman Sachs Asset Management and a former UK treasury minister, is a member of the Pan-European Commission on Health and Sustainable Development.


Tim O'Reilly, Founder and CEO of O'Reilly Media, Inc., is a visiting professor at University College London Institute for Innovation and Public Purpose and the author of WTF? What's the Future and Why It's Up to Us (Harper Business, 2017).


Professor of Politics at MIT.

Kevin Hjortshøj O'Rourke is Professor of Economic History and Fellow of All Souls College, University of Oxford.

Nawaf Obaid is a visiting fellow at the Belfer Center for Science and International Affairs at Harvard University's Kennedy School of Government.

Olusegun Obasanjo, a former president of Nigeria (1976-79, 1999-2007), is a commissioner of the Global Commission on Drug Policy.
Our Pick
The Rage of the Outsiders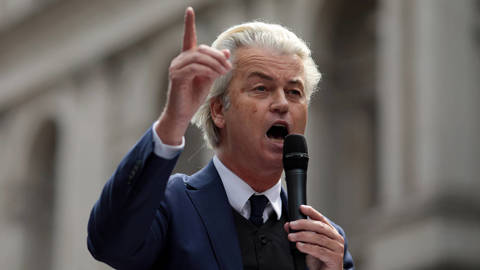 Ian Buruma
shows what Geert Wilders has in common with other ultra-nationalist politicians, past and present.