Insider Interview places prominent leaders and thinkers on both sides of the table for conversations on issues of global importance.
The World Order After the Ukraine War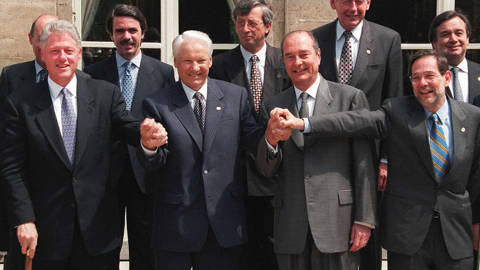 Javier Solana
interviewed by
Nina L. Khrushcheva
Russia's invasion of Ukraine upended the post-Cold War order, with consequences that are difficult to discern. How did matters get to this point, and how should world leaders and international institutions navigate what comes next?
about the historic roots of Russia's invasion and the future of global security and cooperation.
Where else…

can you read new insights from renowned economists, world leaders, and distinguished thinkers every day?