Marino Xanthos is Professor of Chemical, Biological, and Pharmaceutical Engineering at the New Jersey Institute of Technology.

Lucie Qian Xia is a diplomatic scholar and adviser who previously served the UN Representation Office to the European Union and the EU Delegation to China.

Liu Xiaobo, a Nobel Peace Prize laureate, was president of the Chinese chapter of PEN.

Xie Zhenhua is President Hu Jintao's Special Representative on Climate Change and Vice Chairman of the National Development and Reform Commission of China.

Chenggang Xu is Senior Research Fellow of the Stanford Center on China's Economy and Institutions at Stanford University.

Jiajun Xu is Executive Deputy Dean of Peking University's Institute of New Structural Economics.

Lin Xu is Chairman of the US-China Green Fund.

Yan Xuetong, one of China's leading strategic thinkers, is Professor of Political Science and Director of the Institute of International Studies at Tsinghua University, Beijing, and Chief Editor of The Chinese Journal of International Politics. His latest book is Ancient Chinese Thought, Modern Chinese Power.

Maria Xynou, a digital rights advocate, manages community research on the study of Internet censorship at the Open Observatory of Network Interference (OONI) project.
Our Pick
The Rage of the Outsiders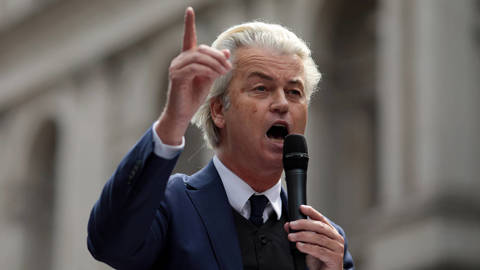 Ian Buruma
shows what Geert Wilders has in common with other ultra-nationalist politicians, past and present.