Nancy Qian, Professor of Economics at Northwestern University, is Co-Director of Northwestern University's Global Poverty Research Lab and Founding Director of China Econ Lab.


Zia Qureshi, a former director of development economics at the World Bank, is a non-resident senior fellow at the Brookings Institution.

Xiao Qiang, Founder and Editor-in-Chief of China Digital Times, is a research scientist at the School of Information, University of California, Berkeley.

Carlos Alvarado Quesada is President of Costa Rica.

Suniya Qureshi is Executive Director of the British Pakistan Foundation.

Jorge Quiroga is a former president of Bolivia.

Sir Michael Quinlan is a former British Permanent Under Secretary of State for Defence, has been Director of the Ditchley Foundation, and is Visiting Professor at King's College London.

M.G. Quibria, a former senior adviser at the Asian Development Bank Institute, is Professor of International Development at Morgan State University and Distinguished Fellow at the Policy Research Institute, Bangladesh.

Danny Quah is Li Ka Shing Professor of Economics at the Lee Kuan Yew School of Public Policy at the National University of Singapore. He is the author of The Global Economy's Shifting Centre of Gravity.

Giulio Quaggiotto is Head of the Regional Innovation Center in the Asia Pacific at the United Nations Development Programme.

Mzukisi Qobo is Deputy Director of the Center for the Study of Governance Innovation at the University of Pretoria and a research associate at the South African Institute of International Affairs.

Xu Qiyuan is Senior Fellow and Deputy Director of the Institute of World Economics and Politics at the Chinese Academy of Social Sciences.

Jiang Qiping is Secretary-General of the Information Research Center at the Chinese Academy of Social Sciences.

Dahe Qin is Director of the Academic Committee of the Chinese Academy of Sciences.
Our Pick
The Rage of the Outsiders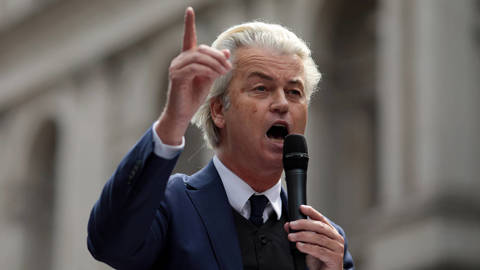 Ian Buruma
shows what Geert Wilders has in common with other ultra-nationalist politicians, past and present.