Pietro Calice is Senior Policy Advisor, Christian Aid.

Kathy Calvin is President and Chief Executive Officer of the United Nations Foundation.

Tess Cameron is a consultant and incoming principal at RA Capital.

Iain Campbell is a senior fellow at the Rocky Mountain Institute.

Hastings Chikoko is Managing Director of Regions and Mayoral Engagement and Africa Regional Director at C40.

Ben Chu is Economics Editor at The Independent.

Jo Coburn is a presenter of BBC Politics Live.

John F. Cogan is a senior fellow at the Hoover Institution and a faculty member in the Public Policy Program at Stanford University.

Lisa D. Cook is Professor of Economics and International Relations at Michigan State University.

Cori Crider, a US lawyer, investigates the national security state and the ethics of technology in intelligence. She is a former director of international human rights organization Reprieve.

Tracey Crowe is Chief of Staff of SEforAll.

Philip J. Cunningham recently completed a Fulbright Research Fellowship examining trends in the mass media in East Asia.

Teresa Czerwińska is Vice President of the European Investment Bank.

Deputy Chairman, Christian Democratic Union, Germany; former member Supervisory Board, Deutsche Bank.
Our Pick
The Rage of the Outsiders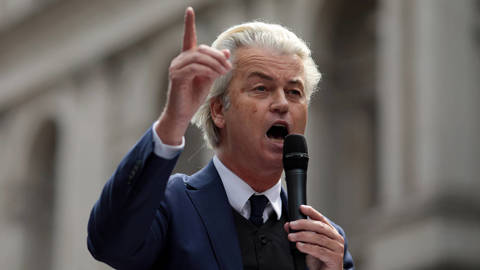 Ian Buruma
shows what Geert Wilders has in common with other ultra-nationalist politicians, past and present.