Sigrid Kaag is Minister for Foreign Trade and Development Cooperation for the Netherlands.

Adeeba Kamarulzaman, Dean of the Faculty of Medicine and Professor of Medicine and Infectious Diseases at the University of Malaya, is President of the International AIDS Society.

Gergely Karácsony is Mayor of Budapest and a candidate for prime minister of Hungary.

Robert Kelchen is a professor at Seton Hall University and studies higher education finance, accountability, and financial aid.

Stephanie Kelton is a professor of economics and public policy at Stony Brook University. She is a leading expert on Modern Monetary Theory and a former Chief Economist on the US Senate Budget Committee (Democratic staff).

Barbara Kerstiens is Head of the Combatting Diseases unit in the Directorate-General for Research and Innovation at the European Commission.

Sadiq Khan is Mayor of London.

Samir Khan is Senior Manager of Research and Policy Communications at The MasterCard Foundation.

Myoung-hee Kim, an epidemiologist and former research fellow at the Harvard T.H. Chan School of Public Health, is Director of the Center for Health Equity Research at the People's Health Institute in South Korea.

Marcelo G. Kohen is Professor of International Law at The Graduate Institute of International and Development Studies in Geneva.

Eila Kreivi is Chief Sustainable Finance Adviser at the European Investment Bank.

Dainius Kreivys is Lithuania's Minister of Energy.

Christoph Kuhn is Director of the Mandate Management Department at the European Investment Bank.
Our Pick
The Rage of the Outsiders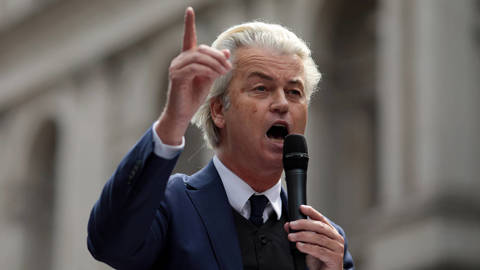 Ian Buruma
shows what Geert Wilders has in common with other ultra-nationalist politicians, past and present.