Alassane Ouattara is President of Ivory Coast.

Late Professor of Economics at the University Maryland; Author; Head of the Center on Institutional Reform and the Informal Sector at University Maryland.

Viktor Orbán is Prime Minister of Hungary.

Professor of Politics at MIT.

Senior associate at the Carnegie Endowment for International Peace. Her book Kazakhstan: Unfulfilled Promise was published in 2001.

Professor of Political Science, Humbolt University, Berlin.

One of the world's leading business strategists. He is President of Ohmae & Associates and has advised many of Japan's governments.

Pseudonym of a senior European diplomat with long experience in China.

Ike Okonta, an Abuja-based policy analyst and writer, is currently a fellow of the Open Society Institute, New York.

Manuel Orozco is a senior researcher at Georgetown University's Institute for the Study of International Migration.

Leading Polish economist, Professor of Economics at Sacred Heart University.

David Onoprishvili is a former Minster of Finance of Georgia and now teaches at Vanderbilt University.

Chidi Anselm Odinkalu is Senior Legal Officer for the Africa Program of the Open Society Justice Initiative.
Our Pick
The Rage of the Outsiders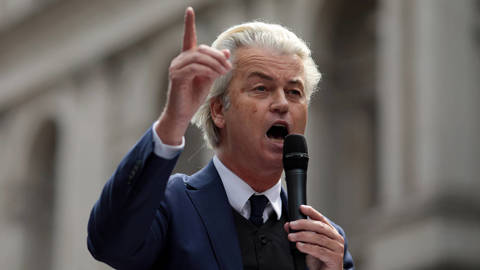 Ian Buruma
shows what Geert Wilders has in common with other ultra-nationalist politicians, past and present.