No habrá seguridad sin seguridad climática
WASHINGTON, DC – En julio, el Director de la CIA William Burns concedió una entrevista de 45 minutos en el Foro de Seguridad de Aspen. Únicamente cerca del fin de esta, tras preguntas acerca de la guerra ruso-ucraniana, China, Taiwán, Irán y Afganistán, se le preguntó sobre qué puede hacer la CIA para identificar los puntos donde es más probable que el cambio climático haga surgir conflictos.
Su respuesta fue inequívoca. En primer lugar, planteó que el cambio climático es "una importante prioridad para la CIA y la comunidad de inteligencia de EE.UU." Entonces señaló que, si bien considera a China como "el mayor reto geopolítico que enfrenta nuestro país de cara al siglo veintiuno", también ve al cambio climático como "la mayor amenaza existencial" para los Estados Unidos.
El riesgo existencial, tal como lo define la Iniciativa de Standford sobre Riesgos Existenciales, es uno que "causa el colapso de la civilización o incluso la extinción de la especie humana". Probablemente Burns tenía en mente algo menos extremo, tal vez un acontecimiento catastrófico que pudiera causar un daño irreparable y cambiar la vida como la conocemos. Pero todavía, en ese foro de una semana de duración dedicado a debates de seguridad nacionales e internacionales, ningún panel se centró específicamente y por completo en el cambio climático.
No es una situación inusual. Como señaló Burns, el cambio climático no se ajusta a la definición tradicional de una amenaza a la seguridad nacional. Como tal, recae en la jurisdicción de otros departamentos de gobierno.
Sin embargo, si el cambio climático representa una amenaza existencial a los EE.UU., entonces el aparato de defensa estadounidense debe participar en la lucha contra él. Bajo Burns, la CIA se ha establecido la misión de ayudar a que "las autoridades del gobierno estadounidense entiendan sus consecuencias en sociedades que ya se encuentran en estado de fragilidad". El Consejo de Seguridad Nacional, el Departamento de Estado y el Pentágono cuentan con unidades centradas en conflictos relacionados con el cambio climático en el exterior. Aun así, ¿qué ocurre con el impacto directo del cambio climático sobre los Estados Unidos? Después de todo, los generales no dejan de luchar en las guerras cuando la lucha pasa de ser en suelo extranjero a territorio estadounidense.
Los escritores de ciencia ficción no tienen problemas para traer el futuro al presente. Por ejemplo, la novela American War, escrita por Omar El Akkad en 2017, se inicia con un mapa de E.UU. en 2075: Florida, Nueva Orleans, la Ciudad de Nueva York, Long Island y Los Ángeles se encuentran bajo el agua. La novela de 2020 The Ministry for the Future (El ministerio del futuro) de 2020 comienza con una ola de calor en la India que colapsa la red eléctrica y mata a 20 millones de personas.
Introductory Offer: Save 30% on PS Digital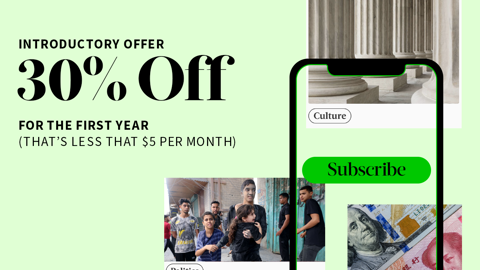 Introductory Offer: Save 30% on PS Digital
Subscribe now to gain greater access to Project Syndicate – including every commentary and our entire On Point suite of subscriber-exclusive content – starting at less than $5 per month.
En el escenario imaginado por Robinson, las temperaturas en Uttar Pradesh alcanzan una "temperatura de bulbo húmedo de 42 grados centígrados". ¿Un escenario extremo? Piénsese que en la reciente ola de calor que afectó a California las temperaturas en el área de la Bahía y el Valle de Sacramento llegaron a los 46,6º Celsius, y que California se preparó para caídas de tensión y apagones. A medida que se sigan rompiendo récords de temperatura, no parece tan descabellada la perspectiva de que cientos de miles de estadounidense mueran en una ola de ca,lor.
Quizás el problema es que un "riesgo" existencial ni es todavía una "amenaza" existencial, mientras que la guerra en Ucrania, el militarismo chino y las aspiraciones nucleares iraníes exigen atención inmediata. Pero díganle eso a las víctimas de los huracanes, tifones e inundaciones de los desastres meteorológicos de la última década. El Río Colorado, el Lago Mead y el Gran Lago Salado están desapareciendo ahora. El ascenso del nivel del mar ya se está haciendo sentir en Norfolk y Miami. Como los científicos han insistido una y otra vez, el futuro ya está aquí.
Para ser justos, el Congreso y el Presidente Joe Biden han hecho más que ninguna administración previa. Con la Ley de Reducción de la Inflación, Biden se apuntó una victoria legislativa histórica que permitirá a su gobierno a cumplir sus obligaciones internacionales de reducción de las emisiones de dióxido de carbono. En la conferencia sobre el cambio climático más reciente de las Naciones Unidas, el Enviado Presidencial Especial John Kerry negoció un acuerdo crucial con los chinos para lograr que el mundo avance con sus compromisos climáticos.
Más todavía, los funcionarios de seguridad nacional estadounidenses están más atareados que nunca. El riesgo de que Rusia haga uso de un arma nuclear en Ucrania es real y va en aumento, y la violación del tabú nuclear podría hacer que los países de la OTAN entren en una guerra nuclear de grandes potencias que podría arrasar con la humanidad. Igual de mortífero sería un conflicto nuclear con China, y la adquisición por parte de Irán de armas nucleares podría generar la proliferación nuclear en todo Oriente Medio, en la práctica echando a la basura el Tratado de No Proliferación Nuclear y elevando significativamente el riesgo de una guerra nuclear y de que se origine un terrorismo nuclear.
Aun así, la verdadera medida de la importancia que el gobierno estadounidense atribuye a una amenaza en particular es la cantidad de tiempo y dinero que invierte en abordarla, y dudo que Biden y sus asesores dediquen más del 10% de su tiempo a prepararnos para el camio climático. Es un asunto de perspectiva: los funcionarios de seguridad nacional operan en un mundo de geopolítica, competencia y cooperación entre países. Han sido formados para evitar, disuadir y combatir en guerras o negociar la paz con otros gobiernos, no para tratar con amenazas globales que trascienden fronteras nacionales. Como dice el adagio, cuando todo lo que tienes es un martillo, cada problema se ve como un clavo.
Bill Burns tenía razón. El cambio climático es una amenaza existencial y la administración Biden y el sistema de seguridad nacional estadounidense deben tratarla como tal. Para hacerlo se necesitaría reasignar fondos sustanciales desde las fuerzas armadas a las entidades de gobierno especializadas en el desarrollo de la resiliencia internas y la protección civil. También demandaría la creación de nuevas entidades de seguridad cuyo mandato sea el de hacer frente a las amenazas globales.
got it right. Climate change is an existential threat, and the Biden administration and the US national-security establishment must treat it like one. Doing so would require reallocating substantial funds from the military to government agencies that focus on building domestic resilience and civil protection. It would also require creating new security agencies whose mandate would be to address global threats.