Jorge G. Castañeda, a former foreign minister of Mexico, is a professor at New York University and the author of America Through Foreign Eyes (Oxford University Press, 2020).

Otaviano Canuto is a former vice president and executive director of the World Bank, executive director of the International Monetary Fund, vice president of the Inter-American Development Bank, and vice minister of finance of Brazil. He is a non-resident senior fellow at the Brookings Institution and a senior fellow at the Policy Center for the New South.


Mauricio Cárdenas, a former finance minister of Colombia, is Visiting Senior Research Scholar at Columbia University's Center on Global Energy Policy.

Andrei Cornea is Professor of Philosophy at the University of Bucharest and a leading Romanian essayist.

Brahima Coulibaly is Vice President and Director of the Global Economy and Development Program at the Brookings Institution.

Caroline Conroy is a senior research analyst at the Brookings Institution.

Mark Cliffe is Visiting Professor at the London Institute of Banking and Finance.


Arnold Cassola is former Secretary-General of the European Green Party and a former member of the Italian Parliament.
Our Pick
The Rage of the Outsiders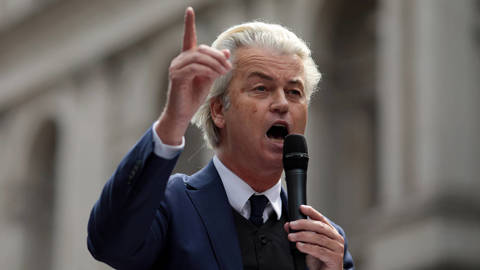 Ian Buruma
shows what Geert Wilders has in common with other ultra-nationalist politicians, past and present.