Wie China den Krieg in der Ukraine beenden kann
NEW HAVEN – Mein jüngster Kommentar mit dem Titel "Nur China kann Russland stoppen" hat heftige Argumente auf beiden Seiten der zunehmend hitzigen Debatte über den verheerenden Krieg in der Ukraine ausgelöst. Während die meisten im Westen die Notwendigkeit außergewöhnlicher Maßnahmen in außergewöhnlichen Zeiten anerkennen und zustimmen, dass China eine wichtige Rolle bei der Lösung des Konflikts spielen kann, argumentieren jene, die Sympathie für Russlands Bedenken über die Sicherheit seiner Grenzen und die NATO-Erweiterung hegen, dass China keinen Grund hat, sich einzuschalten. Beide jedoch stellten die offensichtliche und wichtige Folgefrage: Was genau kann China tun, um Frieden und Stabilität in der Ukraine wiederherzustellen?
China kann in drei zentralen Bereichen die Initiative ergreifen. Zunächst einmal sollte Präsident Xi Jinping einen Krisengipfel der Staats- und Regierungschefs der G20 einberufen, der sich darauf konzentriert, einen sofortigen und bedingungslosen Waffenstillstand in diesem Konflikt herbeizuführen und eine Agenda für einen Frieden auf Basis von Verhandlungen zu entwickeln. Die G20 ist, nachdem sie Ende 2008 die weltführenden Volkswirtschaften zu einer koordinierten Reaktion auf die globale Finanzkrise aufgerüttelt hatte, inzwischen das anerkannte Forum für globales Handeln in Krisenzeiten. Sowohl China als auch Russland sind Mitglieder; daher kann die G20 heute eine ähnliche Rolle spielen. Als Beleg für sein persönliches Engagement bei diesem Bemühen sollte Xi sein postpandemisches Lockdown-Protokoll durchbrechen (er hat China in 24 Monaten nicht verlassen) und persönlich an dem Gipfel teilnehmen – und das Gleiche gilt für den russischen Präsidenten Wladimir Putin.
Zweitens kann China erhebliche humanitäre Hilfe leisten. Da von den mehr als zwei Millionen Flüchtlingen (eine Zahl, die laut Prognosen rasch auf vier Millionen ansteigen dürfte) der Ukraine mindestens die Hälfte Kinder sind, ist die Notwendigkeit von auf die benachbarten Gastländer gerichteter humanitärer Unterstützung unzweifelhaft akut. China sollte eine auflagenfreie Spende in Höhe von 50 Milliarden Dollar an UNICEF – das Kinderhilfswerk der Vereinten Nationen, die weltgrößte Hilfsorganisation für Kinder in Not – leisten.
Drittens kann China den ukrainischen Wiederaufbau unterstützen.Russlands brutale Bombenkampagne zielt bisher darauf ab, die ukrainische städtische Infrastruktur zu pulverisieren. Die Regierung der Ukraine beziffert die gegenwärtigen kriegsbedingten Schäden an der Infrastruktur auf etwa zehn Milliarden Dollar, eine Zahl, die in den kommenden Tagen und Wochen noch rapide steigen könnte. Der Wiederaufbau wird für ein Land, das 2020 beim BIP pro Kopf (nach Kaufkraftparität) an 120. Stelle in der Welt rangierte, eine dringende, aber sehr belastende Aufgabe sein. China sollte seinen beispiellosen Fokus auf moderne Infrastruktur nutzen, um der Ukraine nach dem Konflikt zweckbestimmte Unterstützung im Gesamtvolumen von 3,5 Milliarden zu leisten – insbesondere für infrastrukturbedingte Maßnahmen im Rahmen seiner Neuen Seidenstraßeninitiative (bei der die Ukraine seit 2017 Mitglied ist) und der von China geführten Asiatischen Infrastruktur-Investitionsbank. Dies ist Chinas Marshall-Plan-Moment.
Der von mir vorgeschlagene Plan ist durchaus nicht perfekt. Doch nun, da die Ukraine brennt und ihre Bevölkerung – insbesondere die Kinder – unfassbare Not leiden, ist er sicherlich der Alternative einer Verlängerung dieses tragischen Kriegs vorzuziehen. Natürlich könnte er China in eine unbequeme Position bringen. Doch ist eine Führungsrolle immer mit Schwierigkeiten verbunden. Angesichts der Tatsache, dass Europa womöglich am Rande eines Krieges steht, wie man ihn seit 75 Jahren nicht erlebt hat, ist dies der Moment für China, Format zu zeigen. Und machen wir uns nichts vor: Bei diesem Krieg geht es nicht bloß um Europa. Anders als im Zweiten Weltkrieg sind bei diesem Krieg zwei nukleare Supermächte auf gefährlichem Konfrontationskurs, mit – wie Putin selbst es formuliert hat – "Folgen … wie Sie sie in Ihrer gesamten Geschichte noch nicht erlebt haben".
Nur China kann Putin zum Verstand bringen. Er hat bisher angesichts der brutalen Sanktionen des Westens bisher mit keiner Wimper gezuckt. Infolgedessen steht die russische Wirtschaft am Rande des Zusammenbruchs. Ohne Unterstützung durch Russlands knapp einen Monat alte "unbeschränkte" Partnerschaft mit China wird dieser eher früher als später eintreten. China ist für Putin wichtiger als jeder durch westliche Sanktionen verursachte Schmerz.
Introductory Offer: Save 30% on PS Digital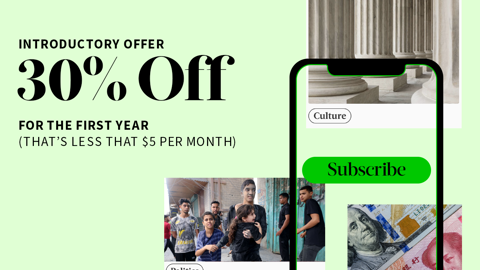 Introductory Offer: Save 30% on PS Digital
Subscribe now to gain greater access to Project Syndicate – including every commentary and our entire On Point suite of subscriber-exclusive content – starting at less than $5 per month.
Darüber hinaus wird der potenzielle Kollateralschaden, der China durch fortgesetzte Priorisierung seiner Partnerschaft mit Russland über seine breiter angelegte Verantwortung für den Weltfrieden erwächst, zunehmend deutlich. Während der Westen seine drakonischen Sanktionen gegenüber Russland weiter verschärft, sprechen leitende US-Regierungsvertreter inzwischen offen davon, China in Sippenhaft zu nehmen – genau wie ich gewarnt hatte. China muss schnell handeln, um das abzuwenden – bevor es sich im Visier rapide ausgeweiteter Sanktionen wiederfindet.
Für eine zutiefst prinzipientreue Nation ist die Entscheidung tatsächlich relativ offensichtlich. Seit den Tagen Zhou Enlais Mitte der 1950er Jahre hat China unerschütterlich an seinem Bekenntnis zu den fünf Prinzipien friedlicher Koexistenz festgehalten, zu denen auch der Respekt für nationale Souveränität und territoriale Integrität, gegenseitiger Aggressionsverzicht und die Nichteinmischung in die inneren Angelegenheiten anderer Länder gehören. Russlands Einmarsch in der Ukraine ist ein klarer Verstoß gegen diese sakrosankten Prinzipien. China hat in dieser Frage keinen Spielraum; es kann von dieser Schlussfolgerung nicht abrücken und zugleich seinen zentralen Werten treu bleiben.
Natürlich hat China, wie in seiner jüngste Partnerschaftsvereinbarung mit Russland unterstrichen wird, Besorgnis über die Erweiterung der NATO und die Sicherheit der russischen Grenzen geäußert. Doch um es noch einmal zu sagen: China kann hier die Führung dabei übernehmen, diese Bedenken in einem Krisenforum der G20 zu diskutieren. Die Übernahme einer Führungsrolle bietet China reichlich Gelegenheit, die Rolle eines ehrlichen Maklers bei der Abwägung der Risiken und der Beilegung dieser Debatte zu spielen. Doch erst muss der Krieg aufhören.
Xi hat während der letzten zehn Jahre entschlossen und methodisch einen neuen Kurs für China abgesteckt. Manchmal hat er dabei einen von Aspirationen einer Erneuerung nach einem Jahrhundert der Demütigungen, des Großmachtstatus für eine "moderne sozialistische Nation" bis 2049 und, in letzter Zeit, des "gemeinsamem Wohlstands" für die weltgrößte Bevölkerung geprägten rhetorischen Überschwang an den Tag gelegt. Doch kommt irgendwann der Punkt, an dem die Rhetorik anfängt, hohl zu klingen. Diese Krise erfordert mehr als Slogans und Versprechen: Sie ist Chinas Gelegenheit, zu zeigen, dass es bereit ist, vorzutreten und gemäß seinem lange angestrebten Ziel verantwortungsvoller globaler Führung zu handeln.
Das könnte für die übrige Welt durchaus schwierige Fragen aufwerfen. Aber das ist unser Problem. Schließlich haben wir im Westen bisher keine besonders gute Arbeit dabei geleistet, diese Tragödie zu verhindern. Man muss es wiederholen: Nur China kann Russland stoppen.
Aus dem Englischen von Jan Doolan