China puede poner fin a la guerra en Ucrania
NEW HAVEN – Mi reciente comentario «Solo China puede detener a Rusia» suscitó intensos posicionamientos a ambos lados del debate creciente sobre la horrenda guerra en Ucrania. Pese a que la mayoría en Occidente reconoce que en tiempos extraordinarios se necesitan acciones extraordinarias, y coincide en el importante papel que le cabe a China en la solución del conflicto, hay quienes comprenden las inquietudes de Rusia por su seguridad en las fronteras y la ampliación de la OTAN y sostienen que China no tiene motivos para intervenir. Pero unos y otros plantearon enseguida una pregunta importante y obvia: ¿qué puede hacer China exactamente para restaurar la paz y la estabilidad en Ucrania?
Hay tres áreas fundamentales en las que China puede tomar la iniciativa. En primer lugar, el presidente chino Xi Jinping debe convocar una reunión de emergencia de los líderes del G20, centrada en conseguir un alto el fuego inmediato e incondicional y en elaborar una agenda para una paz negociada. El G20 se ha convertido en el foro oficial de la acción internacional en momentos de crisis, después de que a fines de 2008 movilizó a las principales economías del mundo en pos de una respuesta coordinada a la crisis financiera global. Hoy puede tener un papel similar, ya que China y Rusia son miembros. Para demostrar su compromiso personal con esta iniciativa, Xi debe romper su protocolo de cuarentena pospandemia (hace 24 meses que no sale de China) y asistir a la cumbre en persona, lo mismo que el presidente ruso Vladímir Putin.
En segundo lugar, China puede hacer un aporte significativo a la asistencia humanitaria. Como al menos la mitad de los más de dos millones de refugiados ucranianos (cifra que puede aumentar en poco tiempo a no menos de cuatro millones) son niños, es indudable la necesidad urgente de enviar ayuda humanitaria a los países de acogida vecinos. China debe hacer una donación incondicional de 50 000 millones de dólares a UNICEF (el Fondo de las Naciones Unidas para la Infancia), principal organismo internacional encargado de dar alivio a los niños en situaciones de crisis.
En tercer lugar, China puede colaborar con la reconstrucción de Ucrania.La brutal campaña rusa de bombardeos apuntó a pulverizar su infraestructura urbana. El gobierno ucraniano calcula que las pérdidas en infraestructura como resultado de la guerra ya rondan los 10 000 millones de dólares, y la cifra puede volverse mucho mayor en los días y semanas venideros. La reconstrucción será una tarea urgente pero muy onerosa para un país que en 2020 se situó en el 120.º lugar del mundo en términos de PIB per cápita (por paridad del poder adquisitivo). China debe usar su especial atención al área de las infraestructuras modernas para proveer a Ucrania apoyo posbélico por un valor de 3500 millones de dólares, incluyendo (sin limitación) proyectos de infraestructura de su Iniciativa de la Franja y la Ruta (en la que Ucrania participa desde 2017) y del Banco Asiático de Inversión en Infraestructura, liderado por China. Es el momento de un Plan Marshall chino.
El plan que propongo dista de ser perfecto. Pero mientras Ucrania arde y su gente (en particular sus niños) experimenta padecimientos incalculables, es sin duda mejor que la alternativa de permitir que esta guerra trágica se prolongue. Es verdad que puede poner a China en una posición incómoda. Pero el liderazgo nunca es fácil. Ahora que Europa puede estar al borde de una guerra como no se vio en 75 años, es el momento de China para estar a la altura de la ocasión. Y no nos equivoquemos: lo que está en juego aquí no es solo Europa. A diferencia de la Segunda Guerra Mundial, este conflicto ha puesto a dos superpotencias nucleares en la senda de una peligrosa confrontación, con «consecuencias nunca vistas en la historia», según las palabras de Putin.
Solo China puede hacer que Putin entre en razón. Se ha mostrado intransigente ante las brutales sanciones de Occidente, y el resultado es que la economía rusa está al borde del colapso. Este será inevitable sin el respaldo que da a Rusia su alianza «ilimitada» con China, que apenas tiene un mes de antigüedad. China es mucho más importante para Putin que cualquier padecimiento que causen las sanciones de Occidente.
Introductory Offer: Save 30% on PS Digital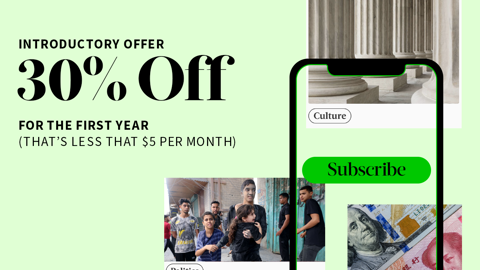 Introductory Offer: Save 30% on PS Digital
Subscribe now to gain greater access to Project Syndicate – including every commentary and our entire On Point suite of subscriber-exclusive content – starting at less than $5 per month.
Además, el daño colateral que puede enfrentar China si sigue anteponiendo su alianza con Rusia a las responsabilidades más amplias que tiene en lo referido a la paz mundial es cada vez más evidente. Conforme Occidente sigue subiendo la apuesta de las drásticas sanciones a Rusia, en altos niveles del gobierno estadounidense ya se está hablando abiertamente de la culpa de China por asociación (tal como advertí). China tiene que actuar pronto para evitarlo, antes de que la alcance la onda expansiva de las sanciones.
Para una nación profundamente principista, la elección es bastante obvia. Desde los días de Zhou Enlai a mediados de los cincuenta, China ha mantenido un compromiso firme con los cinco principios de coexistencia pacífica, entre ellos el respeto de la soberanía nacional y de la integridad territorial, la no agresión mutua y la no interferencia en los asuntos internos de otros países. La invasión rusa de Ucrania es una clara violación de estos principios sagrados. Es una conclusión inevitable para China si se mantiene fiel a sus valores principales.
Es verdad que, como se recalcó en el reciente acuerdo con Rusia, a China le preocupan la expansión de la OTAN y la seguridad de Rusia en sus fronteras. Pero aquí también puede tomar la delantera y expresar estas inquietudes en una reunión de emergencia del G20. Asumiendo una posición de liderazgo, China tendrá amplias oportunidades de actuar como un mediador imparcial para la consideración de los riesgos y la solución del debate. Pero antes de eso es necesario poner fin a la guerra.
Estos últimos diez años, Xi se ha mostrado decidido y metódico en el trazado de una nueva ruta para China. Por momentos apeló a una retórica elevada, imbuida de aspiraciones de rejuvenecimiento tras un siglo de humillaciones, de lograr la condición de gran potencia para una «nación socialista moderna» en 2049 y, más cerca en el tiempo, de una «prosperidad compartida» para la población más numerosa del mundo. Pero llega un punto en que la retórica empieza a sonar hueca. Esta crisis exige más que consignas y promesas: es la oportunidad de China de demostrar que está dispuesta a dar un paso al frente y poner en obra sus aspiraciones de ejercer un liderazgo global responsable.
Puede que en el resto del mundo eso genere serias dudas, pero ese es nuestro problema. Al fin y al cabo, nosotros en Occidente no cumplimos muy bien que digamos la tarea de prevenir esta tragedia. Es posible decirlo una vez más: solo China puede detener a Rusia.
Traducción: Esteban Flamini