Restoring Citizens' Trust on Climate Change
A recent survey of public opinion in Europe, Britain, the United States, and China finds that most people consider climate change to be the defining issue of this century and expect their governments to do more to address it. Policymakers must respond with massive investments in the green economy before fatalism sets in.
LUXEMBOURG – The world must change how it tackles the climate crisis. The current approach is too slow and risks falling short of our own targets for limiting global warming and mitigating its impact. And, no longer satisfied with political pronouncements, people are demanding action.
This popular unease is borne out by the European Investment Bank's annual climate survey. Some 75% of European Union citizens, 69% of Britons, and 59% of Americans say they are more concerned about the climate emergency than their governments are. And roughly half of those surveyed say the difficulty in solving the climate crisis is primarily due to government inactivity.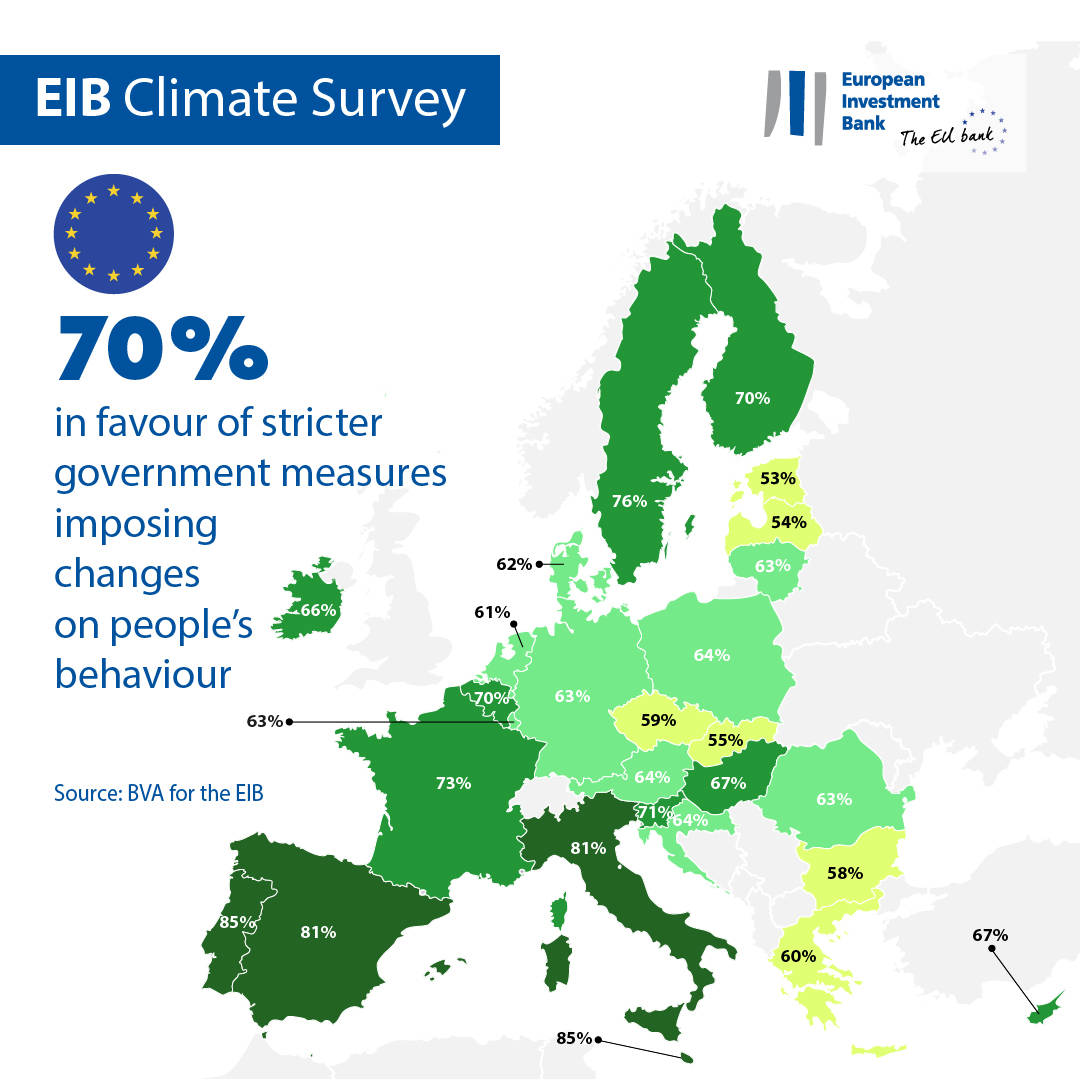 For those of us steering public organizations, these findings should be seen as a dire warning. If citizens stop trusting their governments to do something about climate change, many might conclude that there is no hope and give up. Governments then would face an even tougher task gaining public support for the policies and programs that are vital to our future.