Abrir caminho num mundo em choque
PARIS – Não se iluda, já não vivemos numa ordem internacional estável e baseada em regras. Os dias da unipolaridade e do liberalismo global acabaram e estamos agora a enfrentar uma confluência de choques diferente de tudo aquilo que a maioria de nós já viu ao longo das nossas vidas. Não há nenhum piloto no comando do avião: o mais próximo que temos de um cockpit, o G20, está partido e totalmente paralisado, apesar dos valentes esforços da Indonésia que detém a presidência este ano.
As instituições, normas e práticas internacionais nas quais continuamos a confiar estão a ser cada vez mais ofuscadas pela geopolítica. Qualquer que seja a sua retórica, a China, a Rússia e os Estados Unidos perderam a fé nas instituições globais, negando o seu apoio sempre que for do seu interesse. Embora a União Europeia, o Japão, o Reino Unido, o Canadá e os grandes atores do Sul Global continuem a apoiar o multilateralismo, a governação global não pode ser realmente sustentada sem a participação das maiores economias e potências militares do mundo.
Para piorar a situação, o mundo enfrenta atualmente pelo menos oito desafios sistémicos em simultâneo. Tal como o ex-presidente do banco central canadiano, Stephen Poloz, explica no seu livro The Next Age of Uncertainty: "Quando várias forças de longo prazo agem a uma só voz na economia ao longo do tempo e interagem umas com as outras, a própria economia pode comportar-se de forma errática e parecer instável". Nestas condições, as previsões e as ferramentas políticas convencionais deixam de funcionar.
O primeiro grande desafio é a guerra da Rússia na Ucrânia, que não tem fim à vista (apesar das conquistas recentes das forças armadas ucranianas). A armamentização "olho por olho, dente por dente" dos laços económicos gerou um enorme choque energético global que agravará crises sociais e políticas mais profundas na Europa e em todo o mundo neste outono. Enquanto o G7, a Austrália e a Coreia do Sul tomaram medidas para congelar a Rússia do sistema global do dólar e da rede de mensagens interbancárias (SWIFT), as potências do Sul Global não aderiram ao regime de sanções, deixando o G20 dividido nesta questão.
Segundo desafio: Apesar dos recentes avanços legislativos do governo Biden, a democracia dos EUA está em profunda crise. A maioria da tomada de decisões continua paralisada pelo impasse legislativo e por um Supremo Tribunal ativista, e o extremismo está em ascensão. Num livro recente, a especialista em relações internacionais, Barbara F. Walter, alerta que muitos indicadores bem conhecidos de alerta para uma guerra civil iminente estão a piscar a vermelho nos EUA. Uma grande investigação publicada em novembro de 2021 constatou que 30% dos republicanos e 18% dos americanos em geral concordam com a afirmação: "Uma vez que as coisas ficaram tão aquém do seu objetivo, os verdadeiros patriotas americanos podem ter de recorrer à violência para salvar o nossos país".
O terceiro desafio é o facto de a China se encontrar numa encruzilhada. O 20.º Congresso do Partido em outubro quase certamente fortalecerá o governo do presidente Xi Jinping e instalará os principais detentores do poder durante os próximos cinco anos ou mais. Veremos então se o regime pretende duplicar a sua mobilização nacionalista e intensificar o controlo social – incluindo a sua política economicamente desastrosa de "zero-COVID", fronteiras encerradas e outras restrições.
Introductory Offer: Save 30% on PS Digital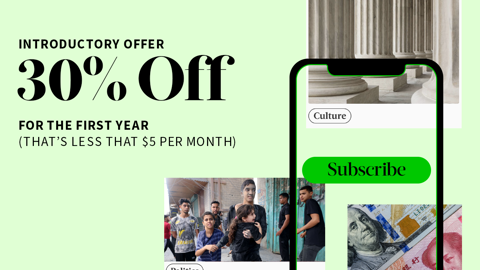 Introductory Offer: Save 30% on PS Digital
Subscribe now to gain greater access to Project Syndicate – including every commentary and our entire On Point suite of subscriber-exclusive content – starting at less than $5 per month.
A China consolidará o seu novo isolamento, ou será que dará alguns passos para trás em direção à conectividade internacional e à liberalização económica? A resposta a essa questão determinará as respostas a muitas outras. Neste momento, as trajetórias políticas dos EUA e da China estão a alimentar uma espiral de confronto que não pode terminar bem para nenhuma das partes.
Quarto desafio: Após um período de notável união em resposta à invasão da Ucrânia pela Rússia, a UE está a entrar num período extraordinariamente arriscado de choques energéticos, económicos e sociais interligados. Os italianos parecem estar prestes a eleger um governo nacionalista de direita no final deste mês; a governação francesa está dividida; e os estados-membros do leste permanecem vulneráveis ​​às ameaças russas.
Quinto: Os desastres relacionados com o clima estão a intensificar-se por todo o mundo – e muito mais cedo do que se esperava. No sul da Ásia, no Pacífico, na China, na Europa, em África e nas Américas, ondas de calor, secas, incêndios florestais e mega inundações estão a destabilizar vidas, a reduzir o abastecimento de alimentos (que já estava ameaçado pela guerra da Rússia) e a fragmentar as sociedades.
Sexto: Ainda existem profundas incertezas pós-pandemia em relação às cadeias de abastecimento, aos mercados de energia e alimentos, e à inflação. Ninguém sabe o que os mercados financeiros globais farão neste outono, mas os rumores sobre condições financeiras mais apertadas e recessão já andam no ar.
Sétimo: Esses choques alimentares, energéticos, climáticos e económicos provavelmente desencadearão um colapso social e democrático em muitas partes do mundo, principalmente se o G20 não chegar a um acordo sobre medidas no âmbito da rede de segurança, como por exemplo o alívio da dívida. O Líbano, o Sri Lanka, o Paquistão e a Etiópia já estão no auge do caos político e socioeconómico.
Por último, os próximos meses irão submeter os mecanismos de governação global a um teste de esforço sem precedentes. Todos os olhos estarão postos na cimeira do G20, de 15 a 16 de novembro em Bali, na Cooperação Económica da Ásia e Pacífico, de 18 a 19 de novembro na Tailândia, e na conferência climática COP27, de 6 a 18 de novembro em Sharm El-Sheikh, Egito. Infelizmente, é difícil esperar muito de qualquer uma dessas reuniões.
O que deverá ser feito?
Em primeiro lugar, esses choques interativos têm de ser enfrentados com pragmatismo, e não com ideologia, reconhecendo que a incapacidade para atuar coletivamente colocará em risco o futuro da própria civilização humana. Uma vez que permanecemos intimamente ligados através da tecnologia, do clima, das viagens e da economia mundial em geral, a governação global através de clubes regionais ou ideológicos exclusivos simplesmente não será suficiente.
Em segundo lugar, os líderes políticos e os governantes têm de descobrir como combinar o tipo de imaginação que os líderes empresariais e tecnológicos demonstraram nas últimas décadas. Existem enormes possibilidades intocadas, prontas para serem exploradas através de abordagens alternativas à governação global e coletiva. Isso inclui novas plataformas como o Fórum da Paz de Paris, a Global Solutions Initiative e o Fórum de Jeju para a Paz e Prosperidade, que reúnem um leque de atores para preparar novos modelos ou grupos inter-regionais como a Aliança para o Multilateralismo. O G20 deve criar um grupo de trabalho para questões existenciais comuns de longo prazo e mal-entendidos mútuos. Precisamos urgentemente de uma procura por novas ideias que seja competitiva e ascendente.
Terceiro, os grandes atores sistemicamente importantes têm a responsabilidade histórica de conter as suas próprias rivalidades militares e de segurança e de apoiar países que enfrentem dificuldades como resultado das ações das grandes potências. No passado, encontrámos formas de neutralizar a ameaça de insegurança mútua através de reuniões e plataformas globais regulares, como a Conferência de Estocolmo sobre Medidas de Fortalecimento da Confiança e da Segurança e Desarmamento na Europa; temos de fazer novamente o mesmo hoje.
Quanto a todos os outros países, empresas, fundações, grupos da sociedade civil e ONG, a tarefa agora é gerar ideias e formar redes e coligações, com foco na construção de resiliência e no desenvolvimento de sistemas antifrágeis. Se os grandes atores não fizerem a sua parte, a nossa última oportunidade pode estar com os participantes de nível médio.