Un parfum de Munich
PRINCETON – Si la guerre froide a pris fin il y a 30 ans, elle fait son retour depuis la crise de 2007-2008 en mutant sous la forme d'une guerre hybride tiède. Les États-Unis et leurs alliés européens peinant actuellement à gérer la menace d'une attaque de la Russie contre l'Ukraine, le spectre d'une guerre chaude se profile à l'horizon. Les concessions faites à l'Allemagne nazie en 1938 deviennent une analogie historique de plus en plus pertinente, puisque c'est à cette période que la guerre froide post-Première Guerre mondiale se métamorphosa de manière décisive, rendant manifestement inévitable un conflit ouvert.
Munich restera pour toujours associée à ce moment auquel la Grande-Bretagne, la France et l'Italie cédèrent à l'Allemagne une importante partie du territoire de la Tchécoslovaquie, sans consulter ni les Tchèques, ni l'URSS. Cet épisode a été revisité maintes fois, dernièrement dans le nouveau film brillant de Christian Schwochow Munich: The Edge of War, basé sur l'intéressante tentative du romancier Robert Harris consistant à réhabiliter la réputation du Premier ministre britannique Neville Chamberlain.
L'administration Biden ayant proposé que se tienne un nouveau sommet avec le président russe Vladimir Poutine, après des semaines de négociations infructueuses, sommes-nous en train d'assister à un replay des efforts de Chamberlain à Munich ?
Un adage est né de Munich : ne jamais céder face aux dictateurs. Après 1945, ce principe a souvent entraîné des conséquences désastreuses. En 1956, par exemple, le Premier ministre britannique Anthony Eden (qui s'était retiré de son poste de secrétaire des Affaires étrangères en 1938, quelques mois seulement avant Munich), eu tort de considérer le président égyptien Gamal Nasser comme un nouveau Hitler. De même, plusieurs décennies plus tard, les présidents américains George H.W. Bush et George W. Bush ont eu tort d'étiqueter Saddam Hussein de la même manière. Cette analogie constitue une erreur catastrophique, qui a profondément altéré la forme de la politique mondiale.
Il ne fait aucun doute que Poutine est un perturbateur de la paix, qui a d'ores et déjà atteint nombre de ses objectifs. Il a déstabilisé l'Ukraine, et l'a ainsi empêchée de faire office de modèle aux opposants à son pouvoir autoritaire. Il a séparé l'Europe des États-Unis, mis sévèrement et de manière peu flatteuse en lumière l'incapacité de l'Amérique à répondre aux initiatives russes, et souligné les divisions internes en Europe.
Par le passé, la réponse évidente aux menaces de Poutine contre l'Ukraine aurait consisté en sanctions économiques et financières massives de la part des États-Unis et de leurs alliés de l'OTAN, ciblant non seulement Poutine et ses acolytes, mais également l'ensemble de l'économie russe. Les banques russes auraient par exemple été bannies du système de paiement international SWIFT.
Subscribe to PS Digital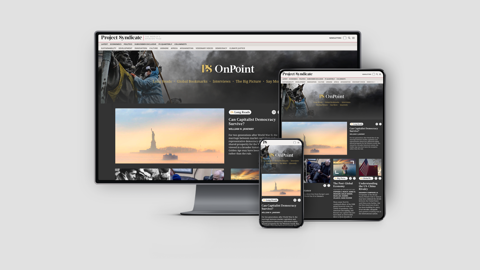 Subscribe to PS Digital
Access every new PS commentary, our entire On Point suite of subscriber-exclusive content – including Longer Reads, Insider Interviews, Big Picture/Big Question, and Say More – and the full PS archive.
Seulement voilà, la Russie a de manière systématique accumulé des réserves et réduit ses vulnérabilités financières, à tel point que la perte d'accès au système SWIFT pourrait ne pas se révéler si douloureuse que cela à court terme (même si elle conduirait certainement à de grandes difficultés à long terme). Plus problématique encore, l'utilisation de SWIFT comme d'une arme pourrait entraîner des conséquences majeures immédiates pour les États-Unis et leurs alliés européens. Parmi les risques évidents, si les créanciers se retrouvaient soudainement dans l'incapacité d'être remboursés, des insolvabilités en cascade pourraient engendrer un krach financier et un gel du crédit international.
Ce scénario trouve écho non pas en 1938 mais en 2008, lorsque les craintes autour de pertes relativement faibles liées aux subprimes avaient engendré une incertitude beaucoup plus importante quant à l'impact pour les grandes institutions financières, avec pour résultat des liquidations massives et une panique généralisée. Aujourd'hui, l'incertitude est accentuée par de nouveaux facteurs, tels que l'ascension des monnaies et systèmes de paiement numériques, ainsi que l'usage du commerce énergétique comme d'une arme. La suspension des importations d'énergie russe vers l'Europe constituerait-elle réellement une mesure de représailles efficace ? Certains pays européens – notamment l'Allemagne – considéreraient une telle sanction comme une menace bien supérieure pour eux-mêmes que pour les Russes.
L'actuel menu des sanctions financières et économiques reprend par conséquent la logique de destruction mutuelle assurée (DMA) caractéristique de la guerre froide. La capacité à déployer des instruments financiers et monétaires menaçants sur le plan systémique constitue l'équivalent moderne des ogives nucléaires (Chamberlain était animé par une logique similaire : seulement une génération après les horreurs de la Première Guerre mondiale, il entendait éviter toute nouvelle escalade).
À quoi ressemble aujourd'hui le côté russe de l'équation DMA ? Les stratèges du Kremlin savent évidemment que la Russie a beaucoup à perdre d'un conflit ouvert en Ukraine. Une invasion russe rencontrerait une importante résistance ukrainienne, ce qui conduirait à de lourdes pertes, et à une nouvelle démoralisation de la population russe. Le maintien d'un contrôle serait par ailleurs difficile. Les soldats d'occupation mèneraient une répression contre une population civile qui parlerait la même langue qu'eux. Il convient ici de rappeler que les premiers soldats soviétiques à Prague en 1968 avaient dû être retirés car ils commençaient à sympathiser avec les Tchèques.
Les options étant partout limitées, les deux camps se sentent piégés. Le véritable enseignement de Munich réside en ce qu'il existe des moyens de gérer cette psychologie politique du sentiment de piège. Hitler l'a emporté à Munich parce qu'il avait atteint une domination inégalée en Europe orientale et centrale. Il est toutefois rapidement devenu frustré, car les opportunités offertes par la menace d'un conflit avaient disparu. Comme le démontre Henry Kissinger de manière convaincante dans Diplomacy, l'irrationnalité d'Hitler l'a conduit à gaspiller son avantage en entrant en guerre en 1939.
Une guerre ouverte n'est pas inévitable dans un processus de négociation de type Munich. Bien que l'agresseur semble effectivement à nouveau l'emporter, beaucoup reste ouvert à interprétation. Si l'objectif de Poutine consiste à exposer la faiblesse de l'Occident, il peut alors clamer une victoire immédiate. D'un autre point de vue, la paix voire la démocratie triomphent également, la nouvelle logique de DMA démontrant qu'il n'y a rien à gagner d'une escalade du conflit.
Traduit de l'anglais par Martin Morel