Um aroma de Munique
PRINCETON – A Guerra Fria acabou há 30 anos. Porém, desde a crise financeira de 2007-08, não só ela voltou como se transformou em uma guerra morna híbrida. Não só isso, com os Estados Unidos e seus aliados europeus hoje penando para lidar com a ameaça de um ataque russo à Ucrânia, o espectro de uma guerra quente se aproxima. O apaziguamento de 1938 da Alemanha nazista está se tornando uma analogia histórica atraente, já que foi o momento em que a guerra fria pós-Primeira Guerra Mundial mudou de modo decisivo, supostamente tornando um conflito aberto algo inevitável.
Munique para sempre será associada àquele momento, já que é onde Inglaterra, França e Itália concordaram em ceder território significativo à Alemanha na Tchecoslováquia sem consultar nem tchecos nem União Soviética. Este episódio foi revisitado diversas vezes, a mais recente no brilhante filme novo de Christian Schwochow, Munique: No Limite da Guerra, baseado na interessante tentativa do autor de romances Robert Harris de reabilitar a reputação do primeiro-ministro britânico Neville Chamberlain.
Agora que o governo Biden se ofereceu para realizar outra reunião com o presidente russo, Vladimir Putin, após décadas de negociações infrutíferas, será que estamos testemunhando uma repetição dos esforços de Chamberlain em Munique?
Um ditado pronto surgiu de Munique: Nunca agrade um ditador. Após 1945, em geral isso levou a consequências desastrosas. Em 1956, por exemplo, o primeiro-ministro britânico Anthony Eden (que renunciara ao cargo de chanceler em 1938, poucos meses antes de Munique) errou ao tratar o presidente egípcio, Gamal Nasser, como um novo Hitler. Décadas depois, os presidentes americanos George H.W. Bush e George W. Bush erraram ao aplicar o mesmo rótulo a Saddam Hussein. A analogia justificou um erro catastrófico que vem alterando de modo profundo a cara da política mundial.
Há poucas dúvidas de que Putin é um perturbador da paz que já cumpriu muitos de seus objetivos. Ele vem desestabilizando a Ucrânia e, assim, impedindo-a de servir de modelo para opositores de seu domínio autoritário. Ele vem separando a Europa dos EUA, colocando uma luz fria e pouco lisonjeira na incapacidade da América de reagir a iniciativas russas, além de estar destacando divisões internas no interior da Europa.
No passado, a resposta óbvia às ameaças de Putin contra a Ucrânia seriam imensas sanções econômicas e financeiras impostas pelos EUA e seus aliados da OTAN, mirando não só Putin e seus compadres, mas também toda a economia russa. Por exemplo, bancos russos podiam ter acesso negado ao SWIFT, o sistema internacional de liberação de pagamentos.
Subscribe to PS Digital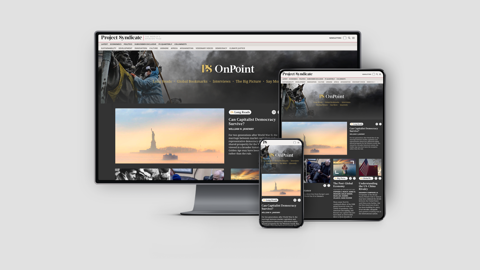 Subscribe to PS Digital
Access every new PS commentary, our entire On Point suite of subscriber-exclusive content – including Longer Reads, Insider Interviews, Big Picture/Big Question, and Say More – and the full PS archive.
Contudo, a Rússia vem fortalecendo de modo sistemático suas reservas e reduzido suas vulnerabilidades financeiras, o que significa que perder acesso ao SWIFT talvez não seja tão doloroso no longo prazo (embora com certeza cause enormes dificuldades no longo prazo). Pior: instrumentalizar o SWIFT poderia ter consequências de grande alcance e imediatas para os EUA e seus aliados europeus. Um risco óbvio é que, caso os credores não consigam receber de repente, as insolvências em cascata podem desencadear um crash financeiro e um congelamento do crédito internacional.
Esse cenário tem ecos não de 1938 mas de 2008, quando temores sobre perdas de hipotecas relativamente baixas do subprime levaram a incerteza ainda maior sobre como as principais instituições financeiras seriam atingidas. O resultado foi venda maciça e pânico generalizado. Hoje, a incerteza é ampliada por novos fatores, como a ascensão das moedas e sistemas de pagamento digitais e da instrumentalização do comércio de energia. Será que barrar as importações de energia russa para a Europa seria de fato uma medida retaliatória eficaz? Alguns países europeus - notavelmente a Alemanha - interpretariam tal sanção como uma ameaça ainda maior a si próprios do que aos russos.
O cardápio atual de sanções financeiras e econômicas, portanto, reprisa a lógica da Guerra Fria de destruição mútua garantida (MAD, na sigla original em inglês de "mutually assured destruction"). A capacidade de recorrer a instrumentos financeiros e monetários que promovam ameaças sistêmicas é o equivalente contemporâneo das ogivas nucleares. (Chamberlain foi levado por  lógica semelhante: com apenas uma geração de distância dos horrores da Primeira Guerra Mundial, ele estava decidido a impedir uma nova escalada.)
E o lado russo da equação MAD, se parece hoje com o quê? Com certeza os estrategistas do Kremlin sabem que a Rússia tem muito a perder num conflito aberto com a Ucrânia. Uma invasão russa encontraria significativa resistência ucraniana, o que levaria a baixas pesadas e  desmoralização ainda maior da população russa. Manter o controle seria difícil. Os soldados da ocupação estariam reprimindo uma população civil que consegue falar com eles em sua própria língua. Vale lembrar que os primeiros soldados soviéticos em Praga em 1968 tiveram de ser retirados porque começaram a simpatizar com os tchecos.
Com opções limitadas para onde quer que se olhe, ambos os lados se sentem presos. A real lição de Munique é que há maneiras de lidar com a psicologia política do aprisionamento. Hitler ganhou a disputa em Munique porque obteve domínio inigualável sobre as regiões Oriental e Central da Europa. Entretanto, ele logo se frustrou, porque as oportunidades oferecidas por uma ameaça de conflito tinham sumido. Como Henry Kissinger demonstra de modo convincente em Diplomacia, a irracionalidade de Hitler o levou a jogar fora sua vantagem ao partir para a guerra em 1939.
Uma guerra quente não é inevitável em um processo de negociação muniquesco. Embora seja verdade que mais uma vez o agressor parece estar ganhando, ainda há muita coisa aberta a interpretação. Se o objetivo de Putin é expor as fraquezas do Ocidente, ele pode cantar vitória imediata. Porém, visto de outra maneira, a paz e até mesmo a democracia também estão vencendo, porque a nova lógica MAD mostra quão pouco se pode ganhar com uma escalada do conflito.
Tradução por Fabrício Calado Moreira