Boj proti klimatickým změnám region po regionu
LONDÝN – Nová globální dohoda na řešení problému klimatických změn již získává obrysy, neboť Spojené státy se připojily k Evropské unii a oficiálně předložily plán snížení emisí skleníkových plynů Rámcové úmluvě OSN o změně klimatu (UNFCCC). USA tím vyslaly silný signál, poněvadž jsou jednou z prvních zemí, které vyjádřily svůj závazek ke konkrétní akci v boji proti změně klimatu. Očekává se, že v následujících dnech se s vlastními plány připojí řada dalších zemí včetně Číny a Indie.
Dohromady budou tyto plány (známé jako "zamýšlené národně determinované příspěvky" neboli INDC) představovat společnou globální snahu investovat do vzkvétající nízkouhlíkové budoucnosti.
A my jako spolupředsedové Aliance států a regionů při Klimatické skupině dnes vyzýváme vedoucí představitele národních vlád, aby se k tomuto úsilí připojili s ambiciózními klimatickými plány. Adresujeme tuto výzvu našim národním lídrům, protože se domníváme, že je správná, a protože víme, že ji lze uskutečnit.
O její správnosti jsme přesvědčeni proto, že jako šéfové vlád velkých států a regionů zodpovědní za realizaci vlastních klimatických plánů jsme pochopili, že řešení otázky klimatických změn je povinností a zároveň příležitostí. Povinnost je to v tom, že změny klimatu dnes mají dopad na naše každodenní životy. A příležitost je to v tom, že podpora trvale udržitelného rozvoje vytváří nová pracovní místa v oblasti čistých technologií a také diverzifikovanější, zelenější a odolnější ekonomiku.
Zároveň víme, že je to možné, protože to právě realizujeme. Každý z našich regionů snížil emise skleníkových plynů na úroveň roku 1990 nebo ještě níže, přičemž od okamžiku, kdy jsme s tímto úsilím započali, naše ekonomiky více než zdvojnásobily velikost. Dosáhli jsme toho zčásti i díky novátorské politice prosazované vládami, v jejichž čele stojíme.
V centru strategie québecké vlády pro boj proti klimatickým změnám stojí trh s uhlíkem pokrývající 85% emisí skleníkových plynů. Prvního ledna 2014 propojil Québec svůj uhlíkový trh s kalifornským, čímž vznikl největší regionální uhlíkový trh v Severní Americe. Veškeré příjmy z prodeje québeckých emisních jednotek putují do Zeleného fondu této provincie a reinvestují se do iniciativ zaměřených na další snižování emisí skleníkových plynů a na pomoc občanům Québeku s adaptací na dopady klimatických změn. Do roku 2020 investuje Québec do dosažení tohoto cíle další více než 3,3 miliardy dolarů, a přispěje tak k růstu své ekonomiky.
Subscribe to PS Digital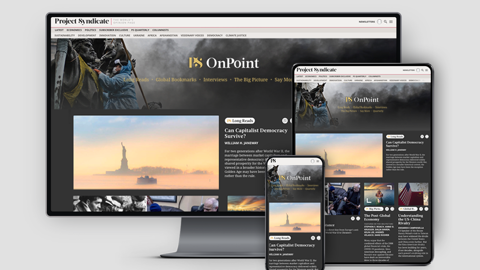 Subscribe to PS Digital
Access every new PS commentary, our entire On Point suite of subscriber-exclusive content – including Longer Reads, Insider Interviews, Big Picture/Big Question, and Say More – and the full PS archive.
Baskické autonomní společenství zavedlo program s názvem Místní agenda 21, jehož cílem je podpořit v celém regionu lokální plány trvalé udržitelnosti. Díky tomuto programu přijaly takové plány téměř všechny městské samosprávy v Baskicku – tvoří je více než 25 000 projektů v oblastech, jako jsou mobilita, hospodaření s odpady či hospodářský rozvoj. Tyto lokální plány jsou dnes hnacím motorem trvale udržitelného rozvoje v regionu, přičemž výměna poznatků mezi jednotlivými samosprávami představuje základ dalšího pokroku.
Svazový stát Jižní Austrálie zase vyvinul nejpodpůrnější regulační rámec pro investice do obnovitelné energie v celé Austrálii. Tento rámec umožnil zvýšení podílu obnovitelných zdrojů na výrobě energie z faktické nuly v roce 2003 na dnešních téměř 40%. Takový posun stlačuje velkoobchodní ceny elektřiny a krátkodobě kompenzuje náklady tzv. Jihoaustralského cíle obnovitelné energie, to vše ve prospěch spotřebitelů. Jižní Austrálie se tím navíc dostává do pozice lídra v sektorech nové energie. Stát dnes zajišťuje více než 40% celkové provozní kapacity země v oblasti větrné energie a má jednu z nejvyšších penetrací solární energie na světě (každá čtvrtá domácnost vlastní fotovoltaický systém).
Nyní hledíme do budoucnosti. Postavili jsme se do čela, pracujeme na snížení emisí o 20% do roku 2020 v Baskicku a Québeku a o 60% do roku 2050 v Jižní Austrálii, avšak potřebujeme partnery na národní úrovni. Firmy v našich regionech potřebují konzistentní dlouhodobé politické signály, aby dál investovali do nízkouhlíkové ekonomiky. Vzájemnou spoluprací mohou regionální a národní vlády dosáhnout daleko více, než když pracují odděleně.
V době, kdy se připravujeme na prosincovou Konferenci OSN o změně klimatu v Paříži, proto vyzýváme naše národní představitele, aby nezakolísali. Naopak by se k nám měli připojit a postavit se do popředí boje proti klimatickým změnám tím, že předloží ambiciózní národní plány, které rozšíří vedoucí roli regionálních vlád tak, aby dosáhly potřebného snížení emisí skleníkových plynů.
Z angličtiny přeložil Jiří Kobělka.