Zelená elektřina je první dominová kostka
ŠARM AŠ-ŠAJCH – Světoví lídři se sjíždějí na Konferenci OSN o změně klimatu (COP27) a všem je zřejmé, že k odvrácení katastrofy je zapotřebí smělých činů. OSN upozorňuje, že globální snahy snížit emise skleníkových plynů stále nedostačují k omezení teplotního vzestupu do 1,5° Celsia oproti předprůmyslovým úrovním.
Pro dosažení uvedeného cíle má zásadní význam dekarbonizace energetiky. Na elektřinu připadá zhruba 25 % světových emisí skleníkových plynů a klíčovou úlohu sehraje také při dekarbonizaci dalších sektorů, například stavebnictví, dopravy a zpracovatelského průmyslu. Výzvou je tedy zajistit 24/7 carbon-free energy (24/7 CFE): naprostou eliminaci uhlíku z odvětví elektroenergetiky, a to dvacet čtyři hodin denně sedm dní v týdnu ve všech elektrizačních soustavách na světě.
Výzkum ve Spojených státech a Evropě ukázal, že strategie 24/7 CFE mají na dekarbonizaci elektrizačních soustav větší vliv než současná praxe nakupování elektřiny z obnovitelných zdrojů usilující o shodu s ročními schématy spotřeby. Nedávné modely Mezinárodní energetické agentury pro Indii a Indonésii ukazují, že strategie usilující o hodinovou shodu přinášejí pestřejší technologická portfolia, s čistou, flexibilní výrobou a skladováním elektřiny, jichž je v energetice zapotřebí k přechodům na čistou nulu. Stěžejní je, že tento přístup pomáhá elektrizačním soustavám odklánět se od fosilních paliv, neboť urychluje zavádění celé palety bezuhlíkových technologií nezbytných k zajišťování nonstop čisté elektřiny.
Dekarbonizace energetických soustav na celém světě je možná, ale bude vyžadovat společný postup směřující k urychlení vývoje a zavádění vyspělých technologií čisté energetiky. Součástí řešení jsou nové investice, podpůrné veřejné politiky i partnerství mezi zainteresovanými aktéry. Právě proto OSN, organizace Sustainable Energy for All, společnost Google a rozmanitá skupina signatářů v roce 2021 vytvořily 24/7 CFE Compact. Tato dohoda reprezentuje rostoucí globální společenství zainteresovaných aktérů, kteří jsou odhodlaní poskytovat podporu, nástroje a partnerství, jichž je zapotřebí, aby se 24/7 CFE stala realitou všude na světě.
K těm, kdo se k dohodě o 24/7 CFE přidali v poslední době, patří skotská vláda. "Skotsko bylo první zemí ve Spojeném království, která vyhlásila stav klimatické nouze, ba jednou z prvních na světě, která uznala důležitost uskutečňování okamžitých a smělých činů," poznamenává skotská premiérka Nicola Sturgeon. "Vlády musí nést zodpovědnost za omezení vzestupu globální teploty do 1,5°C. Naším závazkem je činit zodpovědnost středobodem všeho, co děláme. Náš postoj je jasný, neomezené dobývání fosilních paliv není v souladu s našimi klimatickými povinnostmi."
Teprve minulý měsíc společnost Google a C40, sdružení bezmála sta měst, zahájily svého druhu první program 24/7 CFE zaměřený na místní elektrizační sítě. Vzhledem k tomu, že na urbánní oblasti připadá víc než polovina světové populace a víc než 70 % globálních emisí oxidu uhličitého, města by měla sehrát zásadní úlohu při provádění změn nezbytných ke zvládnutí klimatické krize.
CYBER MONDAY SALE: Save $50 on all new PS subscriptions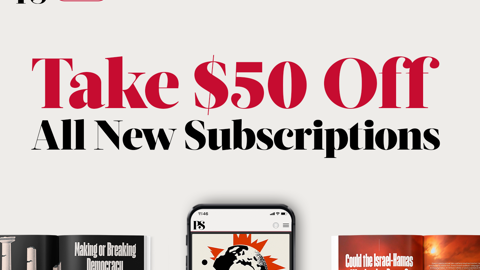 CYBER MONDAY SALE: Save $50 on all new PS subscriptions
Subscribe now to gain greater access to Project Syndicate – including every commentary and our entire On Point suite of subscriber-exclusive content – starting at just $34.99.
Rozvojové a rozvíjející se ekonomiky budou potřebovat víc energie, aby překlenuly propasti v dostupnosti a podpořily hospodářský růst a rozvoj. Jak se ale kapacity budou rozšiřovat, musí být čisté. Přístup 24/7 CFE může posloužit oběma účelům a zajistit jak větší dostupnost, tak čistější energii. Musíme tedy rychleji směřovat k tomu, aby 24/7 CFE byla celosvětově lacinější a dostupnější. Podle nejnovějších údajů IEA počet lidí žijících bez elektřiny v roce 2022 vzroste o téměř 20 milionů a dosáhne bezmála 775 milionů. K většině vzestupu dojde v subsaharské Africe, kde už se počet osob bez přístupu k elektřině téměř vrátil na úroveň vrcholu dosaženého v roce 2013.
Svět nemůže dosáhnout čistých nulových emisí, aniž by nejprve zajistil všeobecnou dostupnost elektřiny. To bude od současnosti do roku 2030 vyžadovat roční investice ve výši nejméně 30 miliard dolarů, z nichž dvě třetiny budou muset směřovat do subsaharské Afriky. Je štěstí, že 24/7 CFE není jen morálním imperativem, ale představuje také nákladově nejefektivnější možnost jak připojit nedostatečně obsloužené populace.
Mnohé z těchto populací budou jinak dál spoléhat na špinavější zdroje energie. Malé ostrovní rozvojové státy jako Nauru, Palau, Bahamy a Trinidad a Tobago například mají elektrizační soustavy silně závislé na neefektivních, uhlíkově náročných technologiích, jako jsou dieselové generátory. Zkušenost těchto zemí ukazuje, proč se 24/7 CFE nesmí rámovat jako ryze evropská či severoamerická záležitost. Je to věc globální a je čím dál naléhavější pro rozvojové země na frontových liniích změny klimatu.
Globální implementace strategií 24/7 CFE bude vyžadovat nejen financování, ale také opatření směřující k rozšiřování aplikace vyspělých technologií, k vytváření příznivějších tržních podmínek a sdílení osvědčených postupů a dat. Dokážeme-li plně dekarbonizovat své elektrizační soustavy, mělo by to zlevnit a usnadnit zbytek zelené tranzice.
Dohoda o 24/7 CFE přináší příležitost v nadcházející zásadní fázi klimatických aktivit uvést do pohybu tolik potřebnou změnu politik, investic a výzkumu. Zveme všechny vlády, společnosti a organizace, aby se připojily a pomohly vytyčit udržitelnější cestu do budoucnosti s čistě nulovými emisemi.
Z angličtiny přeložil David Daduč