As massas mobilizam-se para a liderança climática
LONDRES – Este ano, condições climáticas extremas devastaram o nosso planeta, sujeitando comunidades vulneráveis ao redor de todo o mundo aos impactos cada vez maiores das alterações climáticas. A cada dia que passa, aprendemos mais - e somos directamente afectados pelas consequências perigosas da extracção e queima de combustíveis fósseis. As inundações, secas e incêndios florestais estão a tornar-se mais mortais e os padrões meteorológicos estão mais graves.
Ainda este ano, o Painel Intergovernamental sobre as Alterações Climáticas (IPCC), o grupo de trabalho científico das Nações Unidas nesta matéria, apresentará o seu primeiro grande relatório em quatro anos. O relatório descreverá pormenorizadamente as consequências devastadoras que nos aguardam se não mantivermos as temperaturas globais médias no limite de 1,5 °C relativamente aos níveis do período pré-industrial. Apesar dos actuais compromissos dos governos e das indústrias, já atingimos o nível 1 °C e os impactos são terríveis. É necessária uma mudança urgente.
Felizmente, a acção imediata no sentido de reduzir as emissões de gases com efeito de estufa confere benefícios imediatos. Quando oito centrais eléctricas alimentadas a carvão e gás foram encerradas na Califórnia entre 2001 e 2011, a taxa de fertilidade das mulheres que viviam perto das centrais aumentou no período de apenas um ano.
Para iniciar uma nova era de ar limpo e de melhor saúde, comunidades de todo o mundo estão a fazer ouvir a sua voz, deixando claro aos decisores que uma economia livre de combustíveis fósseis é o que as pessoas pretendem. Continuarão a exigir que sejam tomadas medidas para manter os combustíveis fósseis no solo e para implementar formas de energia mais justas e sustentáveis.
A ciência relativa às alterações climáticas é sólida, já estão disponíveis tecnologias para resolver este problema e já está a ser mobilizado o financiamento necessário. Além disso, um movimento social em rápido crescimento foi inspirado pelos benefícios universais de um futuro com energia limpa: as pessoas estão prontas para serem a mudança que querem ver no mundo.
A Rise for Climate, uma mobilização global de 250 000 pessoas que participaram em mais de 900 eventos em 95 países ocorreu em 8 de Setembro. Lançou o mote para uma série de eventos políticos futuros para abordar o problema das alterações climáticas, incluindo a Cimeira sobre a acção climática a nível mundial realizada este mês, a Cimeira One Planet e a Conferência das Nações Unidas sobre as alterações climáticas, que terá lugar na Polónia (COP24) em Dezembro. Em cada um dos casos, os decisores políticos serão desafiados a reconhecerem a realidade nua e crua da crise climática e a intensificarem as suas acções no sentido de combatê-la.
Subscribe to PS Digital Now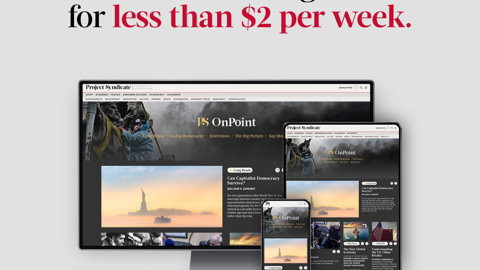 Subscribe to PS Digital Now
Access every new PS commentary, our entire On Point suite of subscriber-exclusive content – including Longer Reads, Insider Interviews, Big Picture/Big Question, and Say More – and the full PS archive.
Esta mobilização internacional de cidades, grupos da sociedade civil, empresas e indivíduos nos cinco continentes demonstra que o poder das pessoas funciona. Tem sido a força motriz por trás das vitórias dos direitos civis desde a abolição da escravatura até ao movimento contemporâneo para garantir os direitos e a dignidade das pessoas LGBQT. Surgiu em momentos-chave da luta para combater as alterações climáticas - um esforço que faz parte de uma grande luta pela justiça.
Em 2014, a primeira marcha popular pelo clima, realizada me Nova Iorque, reuniu 400 000 pessoas e preparou o palco para uma escalada de intervenções em todo o mundo nos anos seguintes. A sociedade civil ajudou a convencer os líderes mundiais a assinarem o acordo climático de Paris em 2015, e exerceram pressão sobre os decisores políticos responsáveis pelo cumprimentos das metas nacionais de redução das emissões. Entretanto, particulares e grupos da sociedade civil continuam a exigir que as empresas, universidades e outras instituições abandonem os combustíveis fósseis e invistam em energias renováveis. Esses movimentos criaram o espaço necessário para a acção por parte dos políticos com visão de futuro.
No entanto, a crise climática continua a aumentar, demonstrando que ainda temos um longo caminho a percorrer. Só este ano,ondas de calorcatastróficas atingiram o norte de África, a Europa, o Japão, o Paquistão, a Austrália e a Argentina. Incêndios florestais mortais ceifaram vidas e destruíram milhares de milhões de dólares em propriedades na Grécia, Suécia, EUA e Rússia. As secas atingiram o Quénia e a Somália; e o Afeganistão e a África do Sul sofreram uma grave escassez de água. O Havai, a Índia, Omã e o Iémen foram devastados por fortes tempestades e inundações. Além disso, o gelo no mar de Bering atingiu níveis de redução históricos. Abril marcou o 400.º mês consecutivo de temperaturas globais acima da média registada no século XX.
Todas as pessoas têm a responsabilidade de avançar e exigir acções urgentes. A criação de uma onda de apoio à liderança climática e criar e a definição do momento certo para garantir uma transição rápida para um mundo sustentável e equitativo só são possíveis se trabalharmos em conjunto.