Treibstoffsubventionen für Pandemie-Hilfe und die Armen ausgeben
JAKARTA/CAMBRIDGE, MASSACHUSETTS – Die Covid-19-Pandemie fordert nicht nur einen gesundheitlichen und menschlichen Tribut, sie droht außerdem einen Großteil der Fortschritte rückgängig zu machen, die die Entwicklungsländer in den letzten 20 Jahren bei der Armutsbekämpfung gemacht haben. Es sind erhebliche neue Ausgaben erforderlich, um die von der Krise am stärksten Betroffenen zu schützen. Wie fortgeschrittene Volkswirtschaften haben viele Entwicklungsländer neue oder erweiterte Programme aufgelegt, um dem wirtschaftlichen Zusammenbruch vorzubeugen und weitverbreiteten Hunger zu verhindern. Viele waren allerdings nicht in der Lage, Ausgaben in einer ähnlichen Größenordnung wie in den Vereinigten Staaten und anderen Industrieländern zu tätigen. Mindestens 100 Länder haben bereits beim Internationalen Währungsfonds wegen Unterstützung angefragt.
Einer vielversprechenden Art der Finanzierung ist noch nicht genügend Aufmerksamkeit geschenkt worden. Der Einbruch der Ölpreise stellt eine einzigartige Gelegenheit dar, die Subventionen für fossile Brennstoffe ein für alle Mal abzuschaffen. Dies würde nicht nur im Kampf gegen den Klimawandel helfen. Regierungen könnten auch mehr Ausgaben für die Armen und für die Finanzierung krisenbedingter Schulden aufwenden.
Jahrzehntelang haben viele Länder – von Ecuador bis Indonesien – Benzin und andere Kraftstoffe subventioniert, in der Regel durch die Festlegung des an der Zapfsäule gezahlten Preises. Im Rahmen dieser Politik erhöhen sich bei steigenden Ölpreisen auch die Subventionskosten der Regierung, aber der Preis an der Zapfsäule bleibt gleich.
In den Entwicklungsländern, wo es Regierungen aufgrund der großen Schattenwirtschaft und fehlender Aufzeichnungen schwer fällt, zu ermitteln, wer von Armut betroffen ist, sind Subventionen für Treibstoff historisch betrachtet überaus populär gewesen. Vor dem Aufkommen des digitalen Geldverkehrs und der Erweiterung von Bankdienstleistungen führte die Aushändigung von Bargeld oder Lebensmitteln an die Bürger dazu, der Korruption Tür und Tor zu öffnen. Mithilfe von Treibstoffsubventionen ließ sich dieses Problem umgehen, denn alle, die Benzin kauften wurden begünstigt, und dieser Nutzen wurde eindeutig als Preis an der Zapfsäule beziffert.
Das Problem ist natürlich, dass Brennstoffsubventionen den übermäßigen Verbrauch von Treibstoff fördern, was horrende Folgen für die Umwelt hat. Ökonomen weisen häufig darauf hin, dass wir Treibstoff besteuern und nicht subventionieren sollten, um diesen externen Effekten entgegenzuwirken. Einer aktuellen Studie zufolge hätten die globalen Kohlenstoffemissionen allein durch die Abschaffung der Öl- und Gassubventionen im Jahr 2015 um 5-6% gesenkt werden können, und um 28%, wenn die Kohlesubventionen ebenfalls abgeschafft worden wären.
Brennstoffsubventionen sind auch kein wirksames Instrument, um den Armen zu helfen, besonders jetzt, da bessere Methoden für die zielgerichteteVerteilung von Beihilfen verfügbar geworden sind. Arme Haushalte und Haushalte der unteren Mittelschicht profitieren zwar von subventionierten Brennstoffen, aber Haushalte der Mittelschicht und wohlhabendere Haushalte profitieren stärker, da sie tendenziell mehr Treibstoff kaufen. Einem 2015 veröffentlichten Bericht des IWF zufolge erhalten die reichsten 20% der Haushalte sechsmal mehr Leistungen in Form von Treibstoffsubventionen als die ärmsten 20%. Und Treibstoffsubventionen sind oft ausgesprochen teuer, vor allem, wenn der Ölpreis hoch ist. So gab etwa Indonesien 2018 3,1% des BIP für Treibstoffsubventionen aus, aber nur 1,4% des BIP für Gesundheit.
Introductory Offer: Save 30% on PS Digital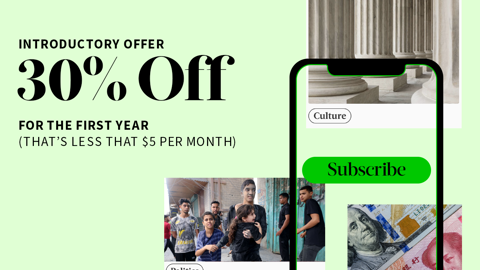 Introductory Offer: Save 30% on PS Digital
Subscribe now to gain greater access to Project Syndicate – including every commentary and our entire On Point suite of subscriber-exclusive content – starting at less than $5 per month.
In vielen Ländern ist diese Politik trotz ihrer offensichtlichen Mängel weiterverfolgt worden. In normalen Zeiten bedeutet die Abschaffung von Treibstoffsubventionen, dass der Treibstoffpreis drastisch in die Höhe schnellen wird, was oft umfassende Proteste auslöst. Auch Inflation kann eine Folge sein, wenn jeder steigende Treibstoffpreise als Signal zur Anpassung anderer Preise interpretiert.
Aber dies sind keine normalen Zeiten. Die wirtschaftlichen Folgen der Pandemie sind zwar für die meisten Finanzmärkte eine Belastung, doch die globalen Ölpreise mussten einen besonders schweren Schlag verkraften. Die realen (inflationsbereinigten) Rohölpreise sind um mindestens die Hälfte gefallen, von etwa 60 US-Dollar pro Barrel vor der Krise auf etwa 25 bis 30 Dollar pro Barrel heute. An einem Zeitpunkt während der Covid-Krise fielen die Ölpreise auf den niedrigsten Stand seit dem Zweiten Weltkrieg.
Dies stellt eine beispiellose Gelegenheit dar, Treibstoffsubventionen ein für alle Mal abzuschaffen. Tiefstpreise für Erdöl bedeuten, dass viele Länder es dem Markt überlassen könnten, die Kraftstoffpreise zu bestimmen, ohne eine Preisänderung an der Zapfsäule auszulösen. Und wenn sich die weltweite Ölnachfrage (und damit die Preise) erholt, werden diese Länder nicht länger jedes Jahr Milliarden von Dollar für Treibstoffsubventionen ausgeben müssen. Diese Einsparungen könnten dann für die Rückzahlung der durch Covid-19 entstandenen Schulden und für die Finanzierung von Sozialhilfeprogrammen bis weit in die Zukunft hinein verwendet werden. Ebenso wichtig wäre, dass diese Länder die Klimakrise nicht länger aktiv subventionieren würden.
Regierungen sollten sich die gegenwärtige Chance nicht entgehen und die Treibstoffpreise frei schwanken lassen. Indonesien hat in der Vergangenheit Lehrgeld zahlen müssen. Nachdem der weltweite Ölpreis infolge der Finanzkrise 2008 eingebrochen war, reduzierte die Regierung die Treibstoffsubventionen und passte die inländischen Treibstoffpreise an, hielt aber einem Festpreis für Benzin fest. Als die Ölpreise während der Erholung stiegen, musste die Regierung plötzlich anfangen, Milliarden von Dollar für Treibstoffsubventionen auszugeben.
Dieser Zyklus hat sich wenige Jahre später wiederholt. Während seiner Zeit als indonesischer Finanzminister im Jahr 2013, schlug einer von uns (Basri) vor, die Treibstoffsubventionen des Landes zu reduzieren und den Treibstoffpreis frei schwanken zu lassen. Doch während die Regierung bereit war, den ersten Schritt zu tun, entschied sie sich letzten Endes erneut für die Beibehaltung der Preisbindung. Als die Ölpreise stiegen, sah sich die staatliche Ölgesellschaft gezwungen milliardenschwere Subventionen zu leisten.
Der gegenwärtige historische Tiefstand der Ölpreise ermöglicht Veränderungen, die dazu beitragen würden, den Klimawandel bis weit in die Zukunft abzumildern. Die Abschaffung von Subventionen würde auch die Staatshaushalte entlasten, wenn die Treibstoffpreise zu steigen beginnen. Die Regierungen in den Entwicklungsländern müssen die Gunst der Stunde nutzen, um sowohl zur Finanzierung der Pandemiebekämpfung beizutragen als auch gezielte Transfers für diejenigen bereitzustellen, die sie am dringendsten benötigen.
Aus dem Englischen von Sandra Pontow