Co svět potřebuje k dosažení trvale udržitelného, inkluzivního růstu?
BALI – V listopadu se stovky generálních ředitelů firem a hlav států sešly na indonéském Bali u příležitosti globálního obchodního summitu B20. Témata agendy pro letošní rok se točila kolem tří navzájem provázaných cílů: trvalé udržitelnosti, inkluze a hospodářského růstu.
Tyto tři cíle zdaleka nejsou ve vzájemném rozporu, ale mohly by se navzájem posilovat. Trvale udržitelný svět by mohl omezit klimatické změny a zachovat přírodní kapitál a biodiverzitu. Inkluzivita by vytvářela ekonomické příležitosti a sdílený pokrok pro všechny. A přestože se někteří lidé domnívají, že hospodářský růst je neslučitelný s bojem proti klimatickým změnám, je nezbytné generovat finanční zdroje potřebné k vytvoření trvale udržitelného a inkluzivního světa – za předpokladu, že tyto zdroje budou správně použity.
Abychom odhadli rozsah výzev, které nás čekají, zkoumali jsme dva klíčové ukazatele. Za prvé jsme měřili propad trvalé udržitelnosti, což jsou dodatečné investice do nízkoemisních technologií, které musí každá země učinit, aby do roku 2050 dosáhla nulových čistých emisí. Vzhledem k tomu, že svět má nakročeno k vyčerpání "uhlíkového rozpočtu" – tedy množství oxidu uhličitého, který může emitovat bez toho, aby vyvolal nebezpečnou úroveň globálního oteplování – už do roku 2030, zbývá na klíčové investice jen málo času. Přechod na ekonomiku čisté nuly bude vyžadovat rozhodné kroky už do konce tohoto desetiletí.
Další ukazatel, který označujeme jako propad možností, se rovná úrovni spotřeby, jež je nutná k tomu, aby člověk naplnil své základní potřeby, jako jsou potraviny a energie, disponoval diskrétním příjmem nad rámec základních potřeb a dokázal přestát krizové situace. Podle našich propočtů činí linie možností 11 dolarů na osobu a den v chudších zemích a 55 dolarů v zemích bohatších (měřeno podle parity kupní síly v roce 2011). Kdyby každá domácnost na světě dokázala této úrovně spotřeby dosáhnout do roku 2030, pak by do roku 2050 každý dospělý člověk vybředl z chudoby a byl by ekonomicky zabezpečený. I v tomto případě by však svět musel do konce tohoto desetiletí provést drastické úpravy.
Hospodářský růst by nám mohl pomoci dosáhnout obou cílů. Vlády by mohly vynaložit část příjmů plynoucích z růstu k vyzvednutí chudších domácností do globální střední třídy a část využít k budování zelené infrastruktury.
Současně jsme na summitu B20 prezentovali výzkum, který naznačuje, že samotný růst nedokáže propad trvalé udržitelnosti a propad možností zacelit. Kdyby si země a regiony, které jsme zkoumali, udržely současnou úroveň výdajů, jen málokterá z nich by do konce roku 2030 dokázala zmenšit propad možností o více než polovinu a žádná z nich by o více než polovinu nezacelila propad trvalé udržitelnosti. Například ve Spojených státech odhadujeme, že propad možností dosahuje částky 5 bilionů dolarů a propad trvalé udržitelnosti činí 5,6 bilionu dolarů. Kdyby americká ekonomika rostla do konce desetiletí tempem 2,1% ročně, země by do roku 2030 zmenšila propad možností o pouhých 36% a propad trvalé udržitelnosti o 7%.
CYBER MONDAY SALE: Save $50 on all new PS subscriptions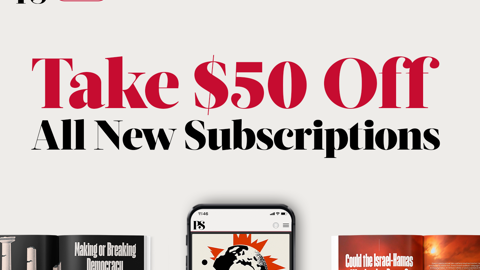 CYBER MONDAY SALE: Save $50 on all new PS subscriptions
Subscribe now to gain greater access to Project Syndicate – including every commentary and our entire On Point suite of subscriber-exclusive content – starting at just $34.99.
Úplně jiná situace panuje v subsaharské Africe, kde odhadujeme, že propad možností je ještě větší a činí 10,3 bilionu dolarů, přičemž propad trvalé udržitelnosti dosahuje 600 miliard. Očekává se, že růst (při současné projekci) zmenší propad možností o pouhých 6% a propad trvalé udržitelnosti o 25%.
Pokud by se měly tyto propady odstranit, musely by se k hospodářskému růstu přidat další síly. Například inovace tažené firmami by mohly změnit současný růstový model tak, aby byl více orientovaný na inkluzi a trvalou udržitelnost. Velké firmy se sídlem v zemích G20 vynakládají ročně na výzkum a vývoj více než 2 biliony dolarů, a hrají tak klíčovou roli při vývoji nových technologií a řešení, které snižují náklady spojené s přechodem na trvalou udržitelnost.
A když tyto firmy zjistí, jak snížit náklady na nízkoemisní infrastrukturu, mohly by také pomoci přeorientovat růst směrem k trvalé udržitelnosti tím, že nasměrují preference spotřebitelů k zeleným produktům, jak to v posledních letech dělají výrobci elektromobilů. Současně platí, že když jdou tyto byznysem tažené inovace ruku v ruce se strategiemi a veřejnými politikami umožňujícími vzdělání, výcvik, péči o dítě, zdravotní péči a inkluzivní přijímání zaměstnanců, mohou napomoci k zacelení propadu možností tím, že zvýší příjmy zaměstnanců.
Rovněž vláda a filantropové mohou nasměrovat pobídky a veřejné zdroje k trvalé udržitelnosti a inkluzi. Vlády by například mohly mobilizovat více soukromého kapitálu na trvale udržitelné projekty tím, že do nich samy investují – tento přístup je známý pod názvem "blended finance". Také uhlíkové daně a dotace nízkouhlíkových projektů by mohly podnítit investory k zacelení propadu trvalé udržitelnosti. Jinou možností je využití přímých plateb od vlády k domácnostem, aby jich větší počet překonal linii možností.
Současné propady možností a trvalé udržitelnosti ve světě bohužel nelze překonat ihned. To by však měla být výzva k boji, nikoliv důvod k nečinnosti. Firmy se musí nejen chopit této výzvy a začít inovovat, ale také musí využít mnoha příležitostí, které se nabízejí už dnes. Vlády a filantropové by se zase měli zaměřovat na oblasti, kde trhy v současné době selhávají. Budou-li podnikatelská sféra, veřejnost a sociální sektory spolupracovat, mohli bychom vytvořit trvale udržitelný a inkluzivní růst, který svět naléhavě potřebuje.
Z angličtiny přeložil Jiří Kobělka