Se libérer des combustibles fossiles
BERNE – Le moment n'a jamais été si propice pour se libérer de l'emprise des combustibles fossiles. Une température planétaire qui fracasse les records à la hausse, la dégringolade des cours des combustibles fossiles, des investissements de niveau historique dans les énergies renouvelables et les pressions internationales pour que soient honorés les engagements des pays à la lutte aux changements climatiques sont tous des facteurs qui confluent pour donner un cadre idéal à cette métamorphose mondiale.
Une métamorphose qui, d'ailleurs, ne saurait tarder davantage. L'accord des Nations Unies sur les changements climatiques élaboré à Paris en décembre a reconfirmé le niveau maximal de réchauffement planétaire de 2 °C au-dessus des niveaux préindustriels à ne pas transgresser sous peine de conséquences catastrophiques pour la biosphère. Mais il comportait également des engagements de « poursuivre les efforts » afin de limiter le réchauffement à 1,5 °C. Si l'on en juge par les dernières données publiées par la NASA, l'atteinte de cette limite inférieure doit être envisagée comme impérative.
Les nouvelles données confirment que 2015 était l'année la plus chaude jamais enregistrée et montrent que la série de records de température a continué au cours des deux premiers mois de cette année. Selon la NASA, la température mondiale en février était de 1,35 °C supérieur à la moyenne par rapport à la courbe de référence de 1951 à 1980.
Heureusement, les combustibles fossiles semblent déjà vaciller sur leur piédestal. En fait, selon l'Agence internationale de l'énergie (AIE), les émissions totales de gaz à effet de serre et la croissance économique mondiale sont déjà dissociées, le CO2 issu de la production et de la consommation d'énergie (la plus grande source d'émissions de gaz à effet de serre provenant d'activités humaines) demeurée au même niveau pour une deuxième année de suite.Ceci signifie que les combustibles fossiles ne constituent plus la veine jugulaire de notre économie.
Il semble que la chute libre des cours du pétrole — de deux tiers au cours des 18 derniers mois — n'a pas, comme beaucoup le craignaient, mené à un regain de la consommation. Elle a plutôt ébranlé les bénéfices des grandes pétrolières comme Shell, BP et Statoil.
La situation du charbon n'est pas plus rose. Après l'annonce d'un moratorium de la Chine sur les nouvelles centrales au charbon à la fin de l'année dernière, Peabody, la plus grande multinationale du charbon, s'est récemment placée sous la protection de la loi sur les faillites des États-Unis, car elle n'était plus en mesure de s'acquitter de sa dette, en partie en raison de l'affaiblissement de la demande pour le charbon.
Introductory Offer: Save 30% on PS Digital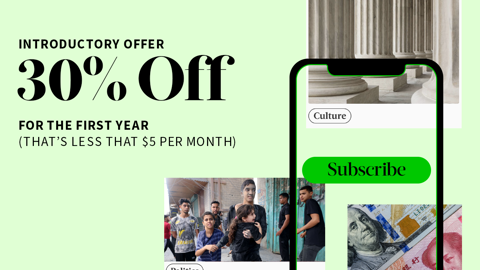 Introductory Offer: Save 30% on PS Digital
Subscribe now to gain greater access to Project Syndicate – including every commentary and our entire On Point suite of subscriber-exclusive content – starting at less than $5 per month.
Pendant ce temps, les sources d'énergie renouvelables ont recueilli des sommes record d'investissement — près de 329,3 milliards $ l'année dernière, selon l'étude de Bloomberg New Energy Finance. En conséquence, un avenir plus vert, plus équitable et plus durable, alimenté entièrement par les énergies renouvelables, commence à devenir une option concrète.
Il y a cependant encore beaucoup de chemin à faire. Les États nationaux s'agrippent encore, à différents degrés, aux combustibles fossiles destructeurs, avec leurs fluctuations des cours et leurs effets dévastateurs sur l'environnement, même si cette dépendance déstabilise leurs économies.
Ceux qui se sont engagés à s'attaquer aux changements climatiques — des organismes internationaux aux collectivités locales en passant par le simple citoyen — doivent d'urgence bâtir sur l'élan acquis au cours de la dernière année, en maintenant les fortes pressions sur les États et les entreprises pour qu'ils poursuivent les politiques et les investissements nécessaires à la rupture complète avec les combustibles fossiles. Comme le réchauffement planétaire nous met tous en situation de risque, tout le monde aurait avantage à ce que ces interventions s'intensifient. Et il n'en tient qu'à nous tous et à la science de faire en sorte que les dirigeants tiennent leurs promesses.
Les mouvements mondiaux comme Break Free ont été exemplaires à cet égard. En appuyant des campagnes et des actions de masse qui visent à bloquer les plus dangereux projets de combustibles fossiles — que ce soit contre le charbon en Turquie et aux Philippines, les mines en Allemagne et en Australie, la fracturation hydraulique au Brésil et les puits de pétrole au Nigeria — Break Free espère éliminer les sources d'énergie et la pollution issues du secteur des combustibles fossiles et de propulser le monde vers un avenir durable.
Break Free reconnaît l'ampleur des problèmes à résoudre, mais l'organisme est prêt à intensifier ses initiatives de résistance pacifique contre des projets nouveaux ou existants d'exploitation de carburants fossiles. La clé réside dans la force et le courage des collectivités qui exigent que les combustibles fossiles demeurent dans le sol dans le but de construire un monde plus sain et plus équitable, dans lequel tout le monde a accès à des énergies durables.
Le monde se rapproche de plus en plus d'une transition historique de notre système d'énergie. Pour accélérer les progrès, nous devons faire face aux agents qui profitent des changements climatiques et défendre les intérêts des gens ordinaires. Le mois prochain, les mouvements de mobilisation contre les projets d'exploitation de combustibles fossiles nous lanceront dans la bonne direction. La lutte pour en finir avec les combustibles fossiles est mondiale. Personne ne peut se permettre de l'ignorer.
Traduit de l'anglais par Pierre Castegnier