Co může americké vedení udělat pro přírodu
MIDDLETON, WISCONSIN – Ve svém vyprávění pro seriál Netflix Naše slavné národní parkypopisuje bývalý americký prezident Barack Obama, že lenochod má v srsti "celé mikrokrálovství". "Jeho výzkum pomůže v boji proti rakovině, malárii a superbakteriím rezistentním na antibiotika," poznamenává exprezident a uzavírá: "Tenhle ospalý lenochod nás možná všechny zachrání."
Tyto pozoruhodné věty odrážejí, do jak obrovské míry jsou naše přežití a blahobyt závislé na přírodě. A onen ospalý lenochod i bezpočet dalších živočišných a rostlinných druhů nám sdělují, že vzájemně propojené krize ztráty biodiverzity a klimatických změn se staly existenční hrozbou.
Existenční hrozba znamená, že už si nemůžeme dopřát luxus času. Od roku 1970 se celková celosvětová populace živočichů snížila v průměru o 69%. Pouze v Severní Americe zaznamenaly populace divoce žijících druhů v letech 1970 až 2018 úbytek o 20%. A pokud ihned nezasáhneme, bude tento trend pokračovat. Naše dnešní kroky rozhodnou o tom, zda příští generace budou moci bezpečně žít s vědomím, že jejich živobytí, klima, zdraví, prosperita a životní prostředí nejsou v sázce.
Například Spojené státy jsou domovem obrovské řady ekosystémů a úžasné rozmanitosti divoce žijících rostlin a živočichů. Odhaduje se, že na jejich území žije 200 000 nativních druhů, což představuje 13% všech druhů světa. Jejich úchvatnou krajinu tvoří bujné lesy, zmrzlá tundra i subtropické deštné pralesy, a to včetně 63 chráněných národních parků.
USA jsou zároveň těžkou vahou v oblasti globální politiky a ekonomiky. A jako největší dárcovská země světa odvozují svůj vliv ve světových záležitostech do značné míry od mezinárodního rozvoje.
Tento měsíc se budou oči světa upírat na klíčovou konferenci COP15 Úmluvy o biologické rozmanitosti (CBD), která proběhne v Montrealu. Panuje naděje, že z těchto rozhovorů vzejde ambiciózní závěrečná dohoda o "rámci po roce 2020", která si bude klást za cíl ochránit do roku 2030 nejméně 30% planety. Pro USA je COP15 zároveň ideální příležitostí k uplatnění své značné měkké síly ve prospěch globálního úsilí o zajištění "přírodně pozitivní" budoucnosti, v níž úbytek přírody nejen zastavíme, ale i zvrátíme. Ačkoliv samotné USA nejsou účastníkem CBD – kvůli rozkolu mezi oběma hlavními stranami a odporu různých zájmových skupin –, postavení významné mocnosti jim přesto dává dostatek příležitostí k tomuto cíli přispět, například ovlivněním debaty o konečné formulaci rámcové úmluvy.
Introductory Offer: Save 30% on PS Digital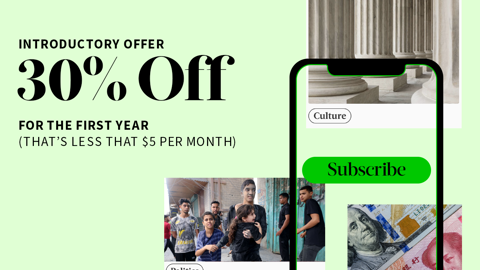 Introductory Offer: Save 30% on PS Digital
Subscribe now to gain greater access to Project Syndicate – including every commentary and our entire On Point suite of subscriber-exclusive content – starting at less than $5 per month.
USA navíc mohou pomáhat při budování partnerství, působit na klíčové zodpovědné osoby a vytvářet nové podněty k ochranářskému úsilí po celém světě. Mohou prosazovat silnější pobídky pro závazky šité na míru jednotlivým zemím tak, aby na poli ochrany přírody dosáhly nejnaléhavějších cílů. Mohou napomáhat k zajišťování financí a finančních závazků potřebných pro podporu snah nízkopříjmových a středněpříjmových zemí splnit globální konzervační cíle a ochránit své lokální ekosystémy. A mohou začlenit ochranu přírody do své politiky mezinárodního rozvoje, čímž pomohou lépe vyvážit náklady na ochranu biodiverzity v těchto zemích.
Navzdory tomu, že USA už tři desítky let nejsou schopné ratifikovat CBD, daly nedávno najevo, že stále dokážou implementovat smělou a převratnou politiku. Iniciativa "America the Beautiful" Bidenovy administrativy si klade za cíl ochránit do roku 2030 celkem 30% americké pevniny i vod, což odpovídá globálnímu cíli 30x30, o němž se bude jednat právě na COP15. Tato iniciativa si neklade za cíl pouze urychlit posun směrem k ochraně biodiverzity, ale také dostat práva místních komunit, domorodých národů a kmenových uskupení do popředí opatření v chráněných územích.
V tomto duchu nedávno Bidenova administrativa jmenovala Monicu Medinovou vůbec první zvláštní vyslankyní pro biodiverzitu a vodní zdroje – jde o signál amerického závazku bojovat se ztrátou biodiverzity a klimatickou krizí. Pod dohledem Medinové se USA počátkem letošního roku připojily ke Koalici vysokých ambicí pro přírodu a lidi.
V roce 1964 vydalo americké ministerstvo vnitra zvláštní zprávu s názvem Závod o vnitřní prostor, v níž varovala, že "hodiny ochrany přírody tikají příliš rychle na to, aby se daly zvrátit". Dnes, o téměř 60 let později, tyto hodiny stále tikají. Přinejmenším povědomí Američanů o kráse našeho přírodního dědictví však stále žije.
Nedávné iniciativy Bidenovy administrativy by mohly předefinovat hnutí za ochranu přírody v Americe a umožnit USA, aby šly příkladem a vytyčily standard ochrany přírody na kontinentu. Je to země, která může využít své obrovské moci a globálního vlivu – ať už na hospodářském, kulturním či politickém poli – k tomu, aby pomohla světu vybudovat nový a zoufale potřebný globální rámec biodiverzity. Navzdory rozkolům a dalším problémům mohou USA dosáhnout vnitřního konsensu na potřebě chránit jejich obrovské kulturní dědictví a podporovat globální konzervační agendu prostřednictvím závazků financování a iniciativ budování kapacit.
Pro tento konsensus už bylo včera pozdě. Hodiny tikají dál a COP15 musíme vnímat jako naléhavý budíček.
Z angličtiny přeložil Jiří Kobělka