Zdvojnásobení sázek na energetickou efektivitu Evropy
BRUSEL – Na konferenci COP21 v prosinci minulého roku v Paříži učinili světoví lídři závazný slib určit si národní cíle, včetně měřítek pro energetickou efektivitu, aby tak snížili emise skleníkových plynů. Nyní se Evropská komise blíží momentu pravdy: Nastaví ambiciózní, avšak dosažitelné cíle pro energetickou efektivitu, které donutí jednotlivce i průmysl učinit opravdové změny? Nebo se ohne před politickým tlakem a nastaví bezvýznamné cíle, které by se stejně dosáhlo, bez jakékoliv dodatečné snahy?
Druhý přístup byl zvolen v roce 2014, kdy evropští lídři souhlasili s vylepšením energetické efektivity o 27% před rokem 2030. Tehdy se Evropské radě tleskalo za příkladné vedení. Nikdo se neobtěžoval zmínit, že globální energetická efektivita by bývala do roku 2030 stoupla o nějakých 35% sama o sobě.
Smlouva COP21 dala Evropě druhou šanci být příkladem a stát se globálním nositelem standardů v energetické efektivitě. Ekologové, lídři v businessu a akademici očekávají nové cíle Evropské komise, které budou s velkou pravděpodobností uvedeny v říjnu, v nadcházející revizi Směrnice o energetické efektivitě.
Co by tedy bylo smysluplným cílem? Pokud myslí evropští lídři svůj závazek v rámci COP21 vážně, měli by se do roku 2030 snažit dosáhnout 70% snížení spotřební úrovně z roku 2010 – což je více než dvojnásobek cíle Evropské rady z roku 2014.
70% snížení je ambiciózní, ale ne nemožné. Existuje pro to argument jak ekonomický, tak ekologický argument. Ekonomicky vzato, země, které omezí spotřebu energie, také zvýší produktivitu, jednoduše proto, že použít menšího množství energie stojí méně peněz. Zatímco by implementace energeticky efektivnějších opatření vyžadovala velké počáteční investice, bylo by to v budoucnu vyváženo růstem produktivity, což je jediný způsob, jakým mohou s postupem času rozvinuté země udržitelně zlepšit životní standardy.
Ekologický argument pro ambiciózní cíl není ten, že potřebujeme "zachránit svět." Ale ten, že musíme zachránit klima, ve kterém se člověk vyvinul a vzkvétal. Energetická efektivita roste po světě zhruba o 1,5% ročně, což je vítaný vývoj a znamení, že 30 let ekologických politik mělo nějaký efekt. Nicméně, globální energetická spotřeba roste zhruba o 3% ročně, což naznačuje, že se stále zakopáváme hlouběji, než abychom se vyhrabávali ven.
Introductory Offer: Save 30% on PS Digital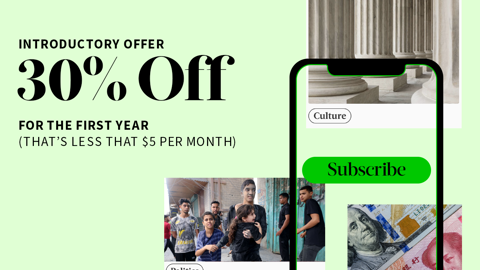 Introductory Offer: Save 30% on PS Digital
Subscribe now to gain greater access to Project Syndicate – including every commentary and our entire On Point suite of subscriber-exclusive content – starting at less than $5 per month.
Šest největších světových ekonomik – Čína, Spojené státy, Rusko, Indie, Japonsko a Evropská unie – zůstává největšími znečišťovateli. Nejvíce růstu dneška však pochází z rozvojových zemí, které se nyní účastní globální ekonomiky. Dokonce, i když tyto země dělají významné kroky ve snižování emisí, budou to hlavní znečišťovatelé budoucnosti, alespoň v blízké budoucnosti.
Globalizace zvýšila průměrnou délku života a zlepšila životní standardy v mnoha chudých zemích. Představuje ale také nové ekologické problémy, které budou vyžadovat ambiciózní řešení. Viděno v tomto světle, 70% zlepšení v energetické efektivitě je minimum, ke kterému musí Evropa – a vůbec svět – směřovat, aby se dosáhlo reálné udržitelnosti při současném stupni globálního růstu.
Toto je naštěstí vše na dosah. Studie z roku 2015 publikovaná Ecofys, Quintel Intelligence, a Lisbon Council došla k závěru, že Evropa již má technologie ke zdvojnásobení současné úrovně energetiké účinnosti, aniž by musela obětovat ekonomický růst. To zahrnuje tepelná čerpadla, inteligentní sítě, LED osvětlení a energeticky úsporné domácí vybavení.
Proč tedy ještě nejsou tyto technologie zrealizovány? Důvod není to, že by Evropu zdržoval průmysl; naopak, ekologická stopa evropského průmyslu se v posledních letech výrazně zlepšila. Spíše jde o to, že hlavním spotřebitelem energie v Evropě jsou jednotlivé domácnosti, kde by se za správného politického vedení, dostatečných investic a dlouhodobého závazku Evropanů samotných dala energetická efektivita v nadcházejících letech ztrojnásobit.
To nás přivádí zpět k Směrnici o energetické účinnosti, kde tato práce měla začít. Evropská komise měla nastavit "moon-shot" standardy, které nás tlačí k lepším výsledkům, než jsme si mysleli, že jsou možné. Pokud by Evropa mohla zdvojnásobit svou energetickou efektivitu do roku 2030, budou se Evropané dívat zpět a říkat si, jak kdy mohli žít jinak.