Mengoptimalkan Efisiensi Energi di Eropa
BRUSSELS – Pada konferensi COP21 di Paris bulan Desember lalu, para pemimpin negara mengikat janji untuk menetapkan target-target nasional, termasuk sejumlah standar efisiensi energi yang diperlukan dalam penurunan emisi gas rumah kaca. Kini, Komisi Eropa dihadapkan pada pilihan sulit: Apakah Komisi Eropa akan menetapkan target efisiensi energi yang ambisius tapi dapat diperoleh dan memaksa individu dan industri untuk membuat perubahan nyata? Atau justru Komisi Eropa akan tunduk pada tekanan politik dan menentukan target sia-sia yang pasti tercapai dan tidak mencoba upaya tambahan sedikit pun?
Tahun 2014 menandai keputusan yang diambil ketika para pemimpin Eropa sepakat untuk meningkatkan efisiensi energi hingga 27% sebelum akhir 2030. Dewan Eropa dipuji ketika itu atas kepemimpinannya. Namun tidak seorang pun peduli bahwa efisiensi energi secara global dengan sendirinya pasti meningkat hingga 35% di tahun 2030.
Perjanjian PBB tentang Perubahan Iklim atau COP21 memberi kesempatan kedua bagi Eropa untuk menjadi teladan dan menjadi pemikul standar efisiensi energi secara global. Kelompok peduli lingkungan, pemimpin bisnis, dan akademisi kini menantikan target-target baru yang akan dikeluarkan Komisi Eropa pada bulan Oktober, melalui rencana revisi Arahan Efisiensi Energi (Energy Efficiency Directive) yang terdahulu.
Dengan demikian, target semacam apa yang dinilai bermakna? Jika pemimpin negara-negara Eropa serius dengan komitmen COP21, mereka harus mengupayakan penurunan 70% terhadap tingkat konsumsi tahun 2010 pada akhir tahun 2030 – yaitu dua kali lipat target Dewan Eropa di tahun 2014 lalu.
Penurunan sebanyak 70% memang ambisius, namun tidak mustahil. Target tersebut mengandung alasan ekonomi dan lingkungan yang patut. Secara ekonomi, negara yang mengurangi konsumsi energinya juga menaikkan produktivitas, sebab semakin sedikit energi yang dipakai berarti semakin rendah biaya yang dikeluarkan. Meskipun penerapan upaya-upaya efisiensi energi menuntut adanya investasi awal yang besar, biaya tersebut akan ditutup dengan peningkatan produktivitas di masa depan, yang mana ini menjadi satu-satunya cara agar negara-negara maju secara bertahap akan sanggup memperbaiki standar hidup dan mempertahankannya.
Alasan lingkungan untuk pemberlakuan target ambisius bukan semata-mata meneriakkan ucapan "save the Earth" atau selamatkan bumi. Tapi kita memang perlu menyelamatkan iklim yang menopang keberlangsungan dan kesejahteraan manusia. Efisiensi energi secara global meningkat sekitar 1,5% per tahun, ini merupakan angka yang membesarkan hati dan tanda bahwa kebijakan-kebijakan lingkungan hidup yang berorientasi ke depan telah membuahkan hasil. Akan tetapi konsumsi energi dunia masih bertambah sekitar 3% per tahun yang berarti kita justru memperkeruh keadaan, bukan memperbaikinya.
Introductory Offer: Save 30% on PS Digital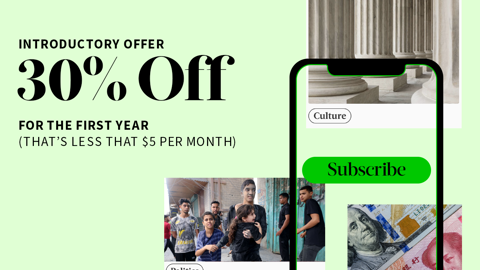 Introductory Offer: Save 30% on PS Digital
Subscribe now to gain greater access to Project Syndicate – including every commentary and our entire On Point suite of subscriber-exclusive content – starting at less than $5 per month.
Enam negara dengan perekonomian terbesar di dunia – Cina, Amerika Serikat, Rusia, India, Jepang, dan Uni Eropa – masih menjadi pencemar terbesar. Namun sebagian besar pertumbuhan saat ini dihasilkan oleh negara-negara berkembang yang berpartisipasi dalam perekonomian global. Meskipun negara-negara tersebut menempuh kemajuan signifikan dalam penurunan emisi, setidaknya dalam waktu dekat atau kelak di masa depan, mereka juga akan dikenal sebagai negara-negara pencemar.
Globalisasi berdampak pada kenaikan harapan hidup dan perbaikan standar hidup di banyak negara miskin. Tapi globalisasi juga menimbulkan masalah-masalah lingkungan baru yang menuntut adanya solusi ambisius. Dengan demikian, penambahan efisiensi energi sebanyak 70% harus menjadi target minimal bagi Eropa – dan dunia secara keseluruhan – demi mewujudkan keberlanjutan nyata sesuai tingkat pertumbuhan global saat ini.
Untungnya ini semua ada dalam genggaman kita. Sebuah studi di tahun 2015 yang diterbitkan oleh Ecofys, Quintel Intelligence, dan Lisbon Council menyimpulkan bahwa Eropa memiliki teknologi yang dibutuhkan untuk menggandakan tingkat efisiensi energi sekarang tanpa mengorbankan pembangunan ekonomi. Teknologi yang dimaksud termasuk pompa kalor, jaringan listrik pintar (smart grid), lampu LED, dan peralatan rumah tangga hemat energi.
Lalu mengapa teknologi tersebut belum dipergunakan juga? Alasannya bukan karena sektor industri yang enggan atau menghambat Eropa; sebaliknya, kesadaran atas lingkungan di kalangan industri di Eropa sudah meningkat  drastis selama beberapa tahun terakhir. Justru, pengguna energi terbesar di Eropa adalah rumah tangga, yang mana tingkat efisiensi energi bisa bertambah tiga kali lipat di masa mendatang jika disokong dengan kepemimpinan politik yang tepat, investasi yang memadai, serta komitmen jangka panjang dari penduduk Eropa sendiri.
Dengan demikian kita kembali pada Arahan Efisiensi Energi yang harus menjadi awal pekerjaan ini. Komisi Eropa harus memberlakukan standar-standar setinggi langit agar kita termotivasi untuk meraih kesuksesan lebih besar daripada yang kita perkirakan. Jika Eropa sanggup menggandakan tingkat efisiensi energinya pada tahun 2030, penduduk Eropa akan menoleh ke belakang dan merenung "mengapa baru sekarang".