Duplicar la eficiencia energética europea
BRUSELAS – En la conferencia COP21 llevada a cabo en París en diciembre pasado, los líderes mundiales asumieron un compromiso vinculante de fijar objetivos nacionales para la reducción de emisiones de gases de efecto invernadero; esto incluye determinar valores de referencia para la eficiencia energética. Se acerca el momento de la verdad para la Comisión Europea: ¿fijará objetivos ambiciosos, pero alcanzables, que obliguen a las personas y a la industria a hacer cambios reales? ¿O cederá a las presiones políticas y fijará objetivos insignificantes que se alcanzarían de cualquier modo sin necesidad de esfuerzos adicionales?
Lo segundo es lo que ocurrió en 2014, cuando la dirigencia europea acordó mejorar la eficiencia energética un 27% antes de 2030, decisión que fue aplaudida como ejemplo de liderazgo del Consejo Europeo. Nadie creyó oportuno mencionar que de todos modos, era probable que la eficiencia energética global aumentara alrededor de un 35% antes de 2030 sin necesidad de regulaciones.
El acuerdo de la conferencia COP21 ofrece a Europa una segunda oportunidad de dar el ejemplo y convertirse en líder global en eficiencia energética. Ambientalistas, dirigentes empresariales y académicos están a la espera de los nuevos objetivos de la Comisión Europea, que casi seguramente se fijarán en octubre, en una próxima revisión de la Directiva sobre Eficiencia Energética.
¿Cuál sería un objetivo significativo? Si los líderes europeos realmente toman en serio el compromiso que asumieron en la COP21, deberían apuntar a reducir el consumo de energía un 70% respecto de los niveles de 2010, de aquí a 2030; es decir, más del doble del objetivo fijado por el Consejo Europeo en 2014.
Una reducción del 70% es ambiciosa, pero no imposible, y hay razones tanto económicas cuanto ambientales que la avalan. En lo económico, los países que reducen el consumo de energía también aumentan la productividad, por el sencillo hecho de que usar menos energía cuesta menos dinero. Aunque para mejorar la eficiencia energética puede ser necesaria una cuantiosa inversión inicial, esta se compensará más tarde con el crecimiento de la productividad, que es el único modo sostenible que tienen los países desarrollados para mejorar los niveles de vida en forma duradera.
El argumento ambiental para fijar un objetivo ambicioso no es que tengamos que "salvar la Tierra". Lo que tenemos que salvar es el clima en el que los seres humanos hemos evolucionado y prosperado. La eficiencia energética mundial está aumentando más o menos un 1,5% cada año, lo cual es un avance bienvenido y signo de que 30 años de políticas ambientales orientadas al futuro tuvieron algún efecto. Pero el consumo global de energía está aumentando a alrededor del 3% anual; es decir, lo que ganamos por un lado, lo perdemos con creces por el otro.
Introductory Offer: Save 30% on PS Digital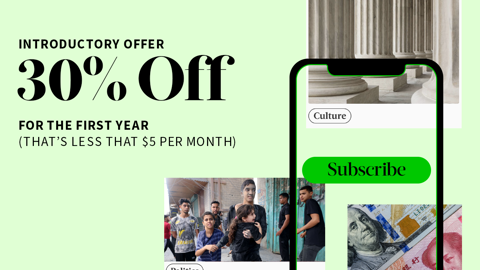 Introductory Offer: Save 30% on PS Digital
Subscribe now to gain greater access to Project Syndicate – including every commentary and our entire On Point suite of subscriber-exclusive content – starting at less than $5 per month.
Seis de las mayores economías del mundo (China, Estados Unidos, Rusia, la India, Japón y la Unión Europea) siguen siendo los mayores contaminadores. Pero el crecimiento hoy se concentra en los países en desarrollo que se integraron a la economía global. Incluso haciendo grandes avances en reducción de emisiones, estos países serán los contaminadores del futuro, al menos en lo inmediato.
La globalización aumentó la expectativa y calidad de vida en muchos países pobres. Pero también generó nuevos problemas ambientales que demandarán soluciones ambiciosas. Por eso una mejora del 70% en la eficiencia energética es el objetivo mínimo al que Europa (y el mundo) deben apuntar para lograr sostenibilidad real con los niveles de crecimiento global actuales.
Felizmente, es alcanzable. Un estudio publicado en 2015 por Ecofys, Quintel Intelligence y Lisbon Council determinó que Europa ya cuenta con tecnologías capaces de duplicar los niveles actuales de eficiencia energética sin sacrificar crecimiento económico, por ejemplo: bombas de calor, redes eléctricas inteligentes, iluminación con LED y equipamiento doméstico eficiente.
¿Por qué todavía no se usan? No es que la industria esté poniendo trabas; por el contrario, la huella ambiental de la industria europea mejoró considerablemente estos últimos años. Lo que pasa es que el principal consumidor de energía en Europa son los hogares, cuya eficiencia energética podría triplicarse en los años venideros con una combinación acertada de liderazgo político, inversión suficiente y compromiso duradero de la ciudadanía europea.
Esto nos trae otra vez a la Directiva sobre Eficiencia Energética, que debería ser el punto de partida. La Comisión Europea debería poner una vara bien alta, que aliente a lograr mejoras mucho mayores de las que hasta ahora se creyeron posibles. Si de aquí a 2030 Europa puede duplicar su eficiencia energética, un día los europeos mirarán atrás y se preguntarán cómo no se dieron cuenta antes de que había otra forma de vivir.
Traducción: Esteban Flamini