Správná chvíle na činy pro klima
PAŘÍŽ – Během větší části zhruba tří dekád od chvíle, kdy se změna klimatu stala globální záležitostí, vlády optimisticky předpokládaly, že časem přirozeně dojde k zelené transformaci, neboť stoupající ceny fosilních paliv postrčí spotřebitele k nízkouhlíkovým alternativám. Mělo se za to, že překážka je na straně výroby, jelikož výnosy prýštící z investic do ropných polí pobízely k jejich ještě ctižádostivějšímu hledání.
Dnes se strany otočily. Ceny ropy chřadnou kolem 40 dolarů za barel a společnosti podnikající v oblasti fosilních paliv nepotřebují, aby je vlády pobízely k zastavení investic. Neznámá se přesunula na spotřebitelskou stranu rovnice. Co při tak nízkých cenách paliv udělat pro to, aby se změnily spotřební modely?
Jistěže, objevují se signály, že by lacinější energie mohla vyvolat dostatečný růst, který ceny ropy opět vyžene nahoru. Nikdo ale nepředpovídá natolik silný odraz ode dna, že by podnítil radikální transformaci, jíž bude zapotřebí, mají-li země splnit své cíle v oblasti snižování emisí.
Zpráva OECD z roku 2015 dokládá, jak velké zpoždění mají země na cestě ke splnění svých emisních cílů – natožpak závazku omezit vzestup globální teploty zřetelně pod 2° Celsia. Ropní giganti nám současně horlivě připomínají, že budeme muset fosilní paliva spalovat ještě mnoho let, zatímco budeme postupně přecházet na ekonomiku opřenou o novou energetiku.
Co mají tedy vlády dělat? Existuje téměř všeobecná shoda, že nebezpečně teplejší planeta neprospěje nikomu. Různé země ale mají velice různé zájmy, v závislosti na tom, zda se jedná o vývozce či dovozce ropy a jak vyspělé jsou jejich ekonomiky.
Rozvojové země produkující ropu by měly zvážit, zda jejich zdroje mají ekonomickou budoucnost, vzhledem k ubývajícímu prostoru pro emise. Země jako Saúdská Arábie, Irák a Írán – kde je ropy hojnost a její těžba je levná – zřejmě ještě nějakou dobu v oboru zůstanou. I když se svět bryskně dekarbonizuje, spotřeba ropy zůstane dostatečná na to, aby se jejich zásoby vyplatilo těžit.
Subscribe to PS Digital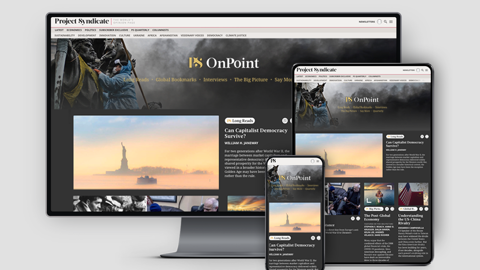 Subscribe to PS Digital
Access every new PS commentary, our entire On Point suite of subscriber-exclusive content – including Longer Reads, Insider Interviews, Big Picture/Big Question, and Say More – and the full PS archive.
Země méně štědře obdařené ropou ale musí zavést hospodářské reformy a odstranit subvence. Saúdská Arábie dala jasně najevo, že už se nehodlá vzdávat tržního podílu, aby vypomohla producentům s vyššími náklady. Její rozhodnutí zachovat výstup na současných hladinách – což v zásadě vyřazuje ze hry kartel OPEC – už má tlumivý vliv na konkurenční dodávky; pozastaveny byly investice do fosilních paliv v hodnotě téměř 400 miliard dolarů.
Mnohé vlády už to přinutilo konat. Rusko oznámilo 10% škrty ve veřejných výdajích, jelikož pokles cen ropy letos pokračuje. Indonésie by zrušením benzinových subvencí a omezením podpory do motorové nafty měla ušetřit téměř 14 miliard dolarů.
Na druhé straně spektra jsou vyspělé země dovážející ropu, které už fosilní paliva s největší pravděpodobností využívají efektivně. Jejich ekonomiky prokázaly, že se dokážou vypořádat s ropou za sto dolarů za barel a víc, takže zjevně k rozkvětu nepotřebují příliv laciné energie. Je proto vhodná doba na zavedení uhlíkových daní, aby nenadálý prospěch z nízkých cen jednoduše nezhltli spotřebitelé u čerpací stanice. Tyto země by měly dát k ledu veškeré iluze o nalezení "černého zlata," zužitkovat krátkodobé přínosy laciné ropy a bez prodlení usilovat o přizpůsobení infrastrukturních investic měnící se technice.
Vyspělé země produkující ropu by si zase měly zbývající výnosy ukládat, aby dokázaly nahradit kapitál a zajistit si život po ropě. Norsko tak činí už 25 let, což mu přináší silné národní zvýhodnění.
Konečně nejnaléhavější potřebu energie – a také pole možností jako tuto potřebu naplnit – mají patrně vlády rozvojových zemí dovážejících ropu. Budou očekávat podporu od globálního společenství a budou muset bedlivě sledovat, zda jsou nabízená energetická řešení moderní a udržitelná. Břemeno prokázat konkurenční schopnost po započtení úplných environmentálních, zdravotních a sociálních nákladů musí ležet na řešeních využívajících fosilní paliva, zejména uhlí.
Občas se může zdát, že na jednání ve prospěch klimatu není nikdy správná chvíle. Při silném růstu lidé naléhají na vlády, aby tučnou hostinu nekazily. (Co na tom, že pro tvrzení, že dobře vysvětlené, postupné zavádění uhlíkové daně by růstu přitížilo, neexistuje mnoho důkazů.) Při slabém růstu se lidé nevěřícně ptají, jak mohou zastánci klimatu vážně uvažovat o dalších komplikacích situace.
Dokonalý okamžik k zavedení nových klimatických politik pravděpodobně nikdy nenastane. Dlouhodobé problémy vyžadují politiky vysílající dlouhodobé signály. A takové politiky nelze neustále upravovat podle momentálního kolísání. Snahy tak postupovat jen vyvolávají další volatilitu (a právě ta poškozuje růst). Dnešek je pro činy stejně dobrý jako kterýkoli jiný den.
Měli bychom jednat bez klamné představy, že potřebný transformativní výsledek přinese hladký, povlovný proces. Technologické změny rozviřují bouře kreativní destrukce. Smetou – musí smést – mnohé. Jiné ale vynesou, neboť nové technologie vytvářejí nové podnikatelské příležitosti. Vlády pokoušející se ochránit status quo nejenže neobstojí s ohledem na změnu klimatu, ale v posledku způsobí vyšší společenské náklady a přitom se jim nepodaří zužitkovat ekonomické příležitosti, jež reforma nabízí.
Politiky týkající se změny klimatu musí být pevné a důsledné. Úsilí musí usnadňovat změny, ne je znovu a znovu brzdit. Jakmile investoři uvidí, že hra s fosilními palivy skončila, vlády musí dovolit, aby se projevily účinky výsledné realokace kapitálu. Nepůjde to hladce. Jiná možnost ale není. Snažit se směřování ekonomické a technické korekce upravovat by bylo stejně marné jako snažit se řídit cenu ropy.
Z angličtiny přeložil David Daduč