El tiempo correcto para la acción en materia climática
PARÍS – Durante gran parte de las aproximadamente tres décadas que transcurrieron desde que el cambio climático se convirtió en una preocupación global, los gobiernos, de por sí optimistas, supusieron que una transición verde sucedería de modo natural con el tiempo, en tanto los precios en alza de los combustibles fósiles fueran empujando a los consumidores hacia alternativas de bajo contenido de carbono. El impedimento, se creía, estaba en el lado de la producción, ya que los suculentos retornos generados por las inversiones en campos petrolíferos impulsaban una exploración cada vez más ambiciosa.
Hoy, las cosas han cambiado. Los precios del petróleo languidecen en unos 40 dólares por barril y esto hace que las compañías de combustibles fósiles no necesiten que los gobiernos les pidan que dejen de invertir. El desafío se ha trasladado al lado del consumo en la ecuación. Con los precios del combustible tan bajos, ¿qué se puede hacer para cambiar los patrones de consumo?
Sin duda, existen algunas señales de que la energía más barata podría generar suficiente crecimiento como para hacer subir nuevamente los precios del petróleo. Pero nadie predice un rebote lo suficientemente fuerte como para impulsar la transformación radical que hará falta si los países pretenden cumplir con sus objetivos de reducción de las emisiones.
Un informe de la OCDE de 2015 demuestra lo rezagados que están los países respecto de sus objetivos de emisiones -y ni qué hablar de su compromiso de limitar el aumento de la temperatura global a mucho menos de 2° Celsius-. Mientras tanto, las principales compañías petroleras están muy interesadas en recordarnos que vamos a necesitar quemar combustibles fósiles por muchos años más mientras vayamos virando gradualmente hacia una nueva economía energética.
¿Qué deben hacer los gobiernos entonces? Hay un consenso casi universal de que un planeta peligrosamente más caluroso no beneficiará a nadie. Pero los países tienen intereses muy diferentes, dependiendo de si son exportadores o importadores de petróleo y de cuán desarrolladas estén sus economías.
Los países en desarrollo que producen petróleo deberían considerar si sus recursos tienen futuro económico o no, teniendo en cuenta el menor margen de acción para las emisiones. Países como Arabia Saudita, Irak e Irán -donde el petróleo abunda y la extracción es barata- probablemente continúen en el negocio durante algún tiempo. Inclusive si el mundo se deshiciera rápidamente del carbono, el consumo de petróleo seguirá siendo lo suficientemente alto como para que les resulte conveniente extraer sus recursos.
Subscribe to PS Digital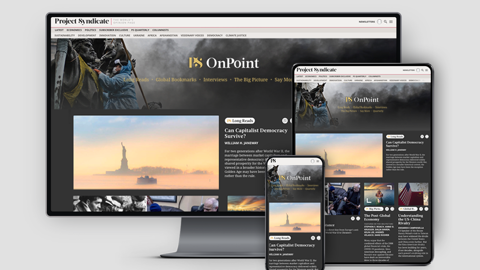 Subscribe to PS Digital
Access every new PS commentary, our entire On Point suite of subscriber-exclusive content – including Longer Reads, Insider Interviews, Big Picture/Big Question, and Say More – and the full PS archive.
Pero los países con activos petroleros menos generosos necesitan implementar reformas económicas y eliminar subsidios. Arabia Saudita dejó en claro que ya no está dispuesta a sacrificar participación de mercado en beneficio de productores más costosos. Su decisión de mantener la producción en los niveles actuales -neutralizando de manera eficaz al cártel de la OPEP- ya ha tenido un efecto perjudicial en los suministros de sus competidores; inversiones por casi 400.000 millones de dólares en combustibles fósiles fueron cajoneadas.
Muchos gobiernos se han visto obligados a tomar medidas. Rusia anunció un recorte del 10% del gasto público frente al derrumbe continuo de los precios del petróleo este año. E Indonesia debería ahorrar casi 14.000 millones de dólares con la eliminación de subsidios y un tope al financiamiento del combustible diésel.
En el otro lado del espectro, los países desarrollados que importan petróleo muy probablemente ya sean usuarios eficientes de combustibles fósiles. Sus economías, tras demostrar que pueden lidiar con un petróleo a 100 dólares el barril o más, claramente no necesitan una infusión de energía barata para prosperar. Por lo tanto, es un buen momento para introducir impuestos al carbono, de manera que la bonanza petrolera no impacte solamente en la estación de servicio. Estos países deberían descartar cualquier  ilusión de encontrar "oro negro", disfrutar los beneficios a corto plazo del petróleo barato y tomar medidas ahora para alinear las inversiones en infraestructura con la tecnología cambiante.
Mientras tanto, los países desarrollados que producen petróleo deberían ahorrar los dividendos restantes para permitir la sustitución de capital y garantizar la vida después del petróleo. Eso es lo que ha hecho Noruega en los últimos 25 años, para gran beneficio del país.
Finalmente, son los gobiernos de los países en desarrollo que importan petróleo los que probablemente tengan la necesidad más urgente de energía -y también la gama más amplia de posibilidades de satisfacer esa necesidad-. Buscarán respaldo en la comunidad global y necesitarán hacer un análisis minucioso para determinar si las soluciones energéticas que les ofrecen son modernas o sustentables.  Las soluciones basadas en combustibles fósiles –particularmente carbón- deben soportar la carga de la prueba para demostrar su competitividad después de dar cuenta del total de los costos ambientales, sanitarios y sociales.
A veces da la impresión de que nunca es el momento apropiado para tomar medidas en materia climática. Cuando el crecimiento es fuerte, la gente insta a los gobiernos a no soltar la vaca atada. (Sobre todo porque casi no existen pruebas que sugieran que la implementación clara y progresiva de un impuesto al carbono influirá en el crecimiento). Cuando el crecimiento es débil, la gente pregunta incrédulamente cómo los defensores de las políticas climáticas pueden considerar empeorar más las cosas.
Quizá nunca exista el momento perfecto para introducir nuevas políticas climáticas. Los problemas de largo plazo exigen políticas que envíen señales a largo plazo. Pero no se pueden ajustar constantemente estas políticas a la volatilidad del momento. El sólo intento de hacerlo no hace más que alimentar una mayor volatilidad (que es lo que realmente afecta el crecimiento). Ahora es un momento tan bueno como cualquier otro para pasar a la acción.
Y deberíamos hacerlo sin ninguna ilusión de que el resultado transformador que necesitamos sea un proceso tranquilo y gradual. Los cambios tecnológicos despiertan vendavales de destrucción creativa. Habrá muchos perdedores –y debe haberlos-. Pero también habrá ganadores, ya que las nuevas tecnologías crean nuevas oportunidades de negocios. Los gobiernos que intenten proteger el status quo no sólo fracasarán en el terreno del cambio climático; en definitiva impondrán mayores costos sociales y no capitalizarán las oportunidades económicas generadas por la reforma.
Las políticas de cambio climático deben ser constantes y consistentes. La acción debe lubricar el cambio, no detener una y otra vez su marcha. Cuando los inversores vean que el juego de los combustibles fósiles terminó, los gobiernos deben dejar actuar a los efectos de la redistribución del capital. Será un camino accidentado. Pero no existe otra opción. Intentar hacer sintonía fina en un sendero de ajuste económico y técnico sería tan inútil como querer controlar el precio del crudo.