¿Es posible resucitar la energía nuclear?
LONDRES – La energía nuclear ha estado en declive desde el desastre de Fukushima en Japón hace más de una década, pero puede estar destinada a un regreso. La invasión de Rusia a Ucrania y los crecientes precios del gas natural han llevado a algunos a argumentar que la energía nuclear puede ayudar a resolver los desafíos paralelos de la seguridad energética y el cambio climático. ¿Está este sector de vuelta, o acabará por ser un falso amanecer?
Hasta hace poco las perspectivas de la energía nuclear parecían malas. Las plantas construidas en las décadas de 1970 y 1980 se están aproximando al término de sus vidas útiles, mientras que Alemania y Japón decidieron cerrar las suyas por razones políticas. De las relativamente pocas plantas nucleares que están en construcción, muchas se han visto afectadas por fallos administrativos y errores técnicos. Los emblemáticos reactores a agua presurizada EPR de Flamanville en el norte de Francia y Olkiluoto en Finlandia, están 13 y 12 años retrasados con respecto a lo calendarizado. Puede que Hinkley Point en el sudeste de Inglaterra, que se suponía que iba a suministrar la energía para cocinar los pavos de Navidad locales en 2023, esté funcionando en 2027. Inevitablemente, todos estos proyectos se encuentran muy por encima de lo presupuestado.
En Estados Unidos, desde 1996 no se ha abierto ninguna instalación nuclear comercial nueva. La combinación de gas de esquisto local barato y subsidios a la energía eólica ha socavado la economía de las plantas actuales y desalentado la inversión en nuevos emprendimientos. Puesto que el coste de los insumos energéticos alternativos se ha ido reduciendo, la energía nuclear comenzó a parecer excesivamente costosa y riesgosa. En muchos países, el personal con habilidades de ingeniería nuclear está envejeciendo y el reclutamiento ha sido mínimo a lo largo de la última década.
El argumento de este sector de la industria de que la energía nuclear debería verse como un beneficio de la transición hacia el uso de energías limpias no ha detenido el declive. Pero a lo largo del año pasado, los crecientes precios de la energía y la inseguridad energética generada por la invasión de Rusia a Ucrania han recordado a gobiernos y consumidores que resulta arriesgado depender de importaciones de recursos estratégicos. Aprovechar al máximo el suministro de electricidad producidos localmente sería el punto de partida de cualquier estrategia de seguridad energética. Al mismo tiempo, los abruptos aumentos en los precios del gas natural en los últimos 12 meses han comenzado a hacer que las instalaciones nucleares parezcan mucho más competitivas.
El resultado es una oleada de nuevos proyectos y planes. El Primer Ministro británico Boris Johnson desea que la energía nuclear provea un 25% de la electricidad del país para 2050. En abril, China aprobó la construcción de seis nuevos reactores, sumándose a 54 ya en funcionamiento y 19 en construcción. Supuestamente, empresas chinas están en negociaciones para desarrollar 40 nuevos reactores en todo el planeta. En Karachi, Pakistán, el 31 de marzo se encargó a los chinos la construcción de un reactor, y China firmó un acuerdo anteriormente este año para construir otra nueva central nuclear en Argentina.
Es cierto que Alemania comenzó a desactivar su capacidad nuclear en 2011 y ha programado el cierre de sus tres centrales restantes para fines de este año. Sin embargo, en otros puntos de la Unión Europea hay un interés significativo en el potencial de la energía nuclear de reemplazar los suministros de gas natural ruso de los que la UE ha dependido los últimos 40 años. El Presidente francés Emmanuel Macron anunció antes de las últimas presidenciales que Francia construiría hasta 14 nuevos reactores nucleares a partir de 2028. Y en marzo Polonia anunció que planea la construcción de seis nuevos reactores.
WINTER SALE: Save 25% on a new PS subscription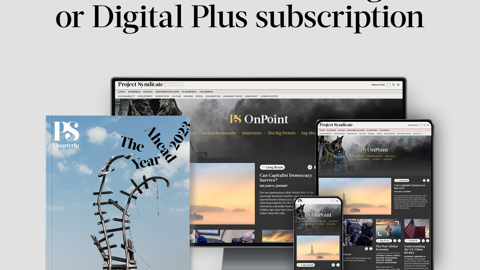 WINTER SALE: Save 25% on a new PS subscription
For a limited time, you can gain greater access to Project Syndicate – including every commentary and our entire On Point suite of subscriber-exclusive content – starting at less than $6 per month.
Respaldando esta tendencia, empresas como Rolls-Royce en el Reino Unido y NuScale en EE.UU. están desarrollando una nueva generación de reactores modulares pequeños (RMP) que se pueden construir y poner en funcionamiento en menos de diez años. Los RMP se pueden construir en serie y deberían atraer a inversionistas privados que hasta ahora dudaban por los largos tiempos de espera, la escalada de los costes de construcción y los riesgos asociados con plantas complejas de gran escala como Flamanville.
Sin embargo, está lejos de ser seguro que vaya a ocurrir un renacimiento nuclear. En la actualidad, hay más de reactores en riesgo de cierre y desactivación que los que se están construyendo. Si bien en la mayoría de los países la opinión pública se ha vuelto más favorable a la energía nuclear, existe una arraigada resistencia, sustentada en inquietudes ambientales y de seguridad. Los procesos de planificación local son exhaustivos y amargos. La construcción toma su tiempo, no en menor medida por las amplias evaluaciones de seguridad requeridas, y el tiempo cuesta dinero. Un resultado de ello es que los proyectos tendrán luz verde solo si hay garantías creíbles acerca de los precios y los poderes de compra futuros. El futuro de la energía nuclear es inseparable de las políticas públicas, las que, como siempre, son inciertas y una fuente adicional de riesgo.
Más aún, no hay garantías de que los precios del gas natural sigan altos cuando los nuevos yacimientos en regiones como el norte de África o Asia central se pongan en funcionamiento, o que la UE cumplirá su promesa de reducir sus importaciones de gas desde Rusia en dos tercios para fines de este año. Al mismo tiempo, la industria nuclear sigue no pudiendo abordar de manera efectiva el problema del tratamiento de residuos. En plantas como Sizewell, en el este de Inglaterra, existe el reto adicional de asegurar el suministro de agua suficiente para operar los reactores.
Considerando la perspectiva de un conflicto prolongado en Ucrania que limite el comercio con Rusia, y la alta probabilidad de que la electrificación crezca en importancia a medida que avancemos hacia un mundo con bajas emisiones de gases de carbono, el potencial de la energía nuclear es enorme. De todos modos, debido a los plazos de espera implicados, no puede ofrecer una solución instantánea a los desafíos de hoy en día. Pero dentro de una década, la energía nuclear, junto con la eólica y la solar, podría socavar el mercado del gas natural. La pregunta es si la energía nuclear civil puede ahora finalmente cumplir la promesa que ha mantenido desde que primero fuera desarrollada en la década de 1950.
Traducido del inglés por David Meléndez Tormen